Best Massage
Click here for Personalised search for Massage near Me
Treatment: Massage
Showing 1-5 of 832 items.
Ankia Louise Botha-Langeveldt
(Posted 12 hours ago)
What a treat! I'm in my 3rd trimester & booked a Pregnancy Massage/Body Wrap combo. The best and most professional service, treated with so much care. I loved every minute of my treatment. Thank you so much Mommy Wellness Somerset West.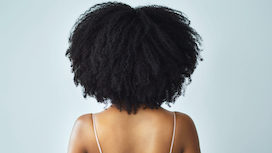 INFO / BOOKINGS
Pamensky Dikgale
Tell us what was your experience like?
Service was excellent
What did you like?
The massage technique
What can be improved?
None
What would you recommend to others?
The massage
Sonja Erasmus
(Posted 1 week ago)
best massages ever!! ill be back
Rolene Willemse Joubert
(Posted 2 weeks ago)
Thank you so much for the service, great experience, always relaxed and destressed when i walk out. Tumi thank you for your massage, you have definitely done a great job, relaxed me completely and got rid of my migraine. ????
Estelle Otto
(Posted 2 weeks ago)
Sheila and Julie were both amazing. A big thank you!! The massage was to die for..! I'll be back...