Open Now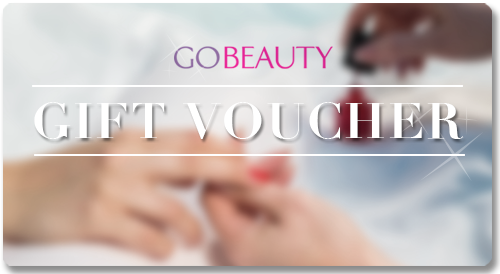 Aesthetic eleven skin & body clinic
65 Main Road, Green Point, Cape Town
Why not let us call you?
(within 5 mins)
THE PLACE
Type: Aesthetic Clinic
Speciality: Skincare, Medical Aesthetics, Laser, slimming treatments, Needling
Access: On-street parking and parking lot across the road
Open Plan: 0
Private Rooms: 4
Couples Rooms: 0
Therapists: 4
COMFORTS
Wi-Fi
Ambient Scent
Ambient Music
Luxury environment
Stylish establishment
Fluffy towels
Heated treatment bed
Refreshments served
Female & male treatments
Restroom on premises
Payment by credit card
Air-conditioned rooms
services offered
Advanced Anti-ageing treatments
from R560
Pigmentation treatments
from R680
Acne treatments
from R380
Body contouring & anti-cellulite treatments
from R350
Medical Aesthetic Treatments
POA
POPULAR treatments
Evolve Body Shaping Plus Treatment
R960
Endermolift anti-ageing treatment
R520
Special Offers
25% off Venus Facial packages
Enquire
about this
25% Off on our 6 week Signature Lamelle Pigmentation Peel Programme
Enquire
about this
Megadrip Launch Special: First Megahealth Drip R650 (Save R250)
Enquire
about this
Aesthetics Eleven is an advanced aesthetic skin and body clinic, situated in Green Point, Cape Town. We specialise in the latest aesthetic treatments, technology and products, for skin care, medical aesthetics, laser hair removal and body contouring /sculpting, in collaboration with our Medical Aesthetic Doctors.
We offer a full range of advanced anti-ageing treatments and medical aesthetic procedures as well as specialised protocols for the treatment of pigmentation, acne, acne scarring, cellulite, excess weight, stretch marks, scars and laser hair removal for all skin types.
With thousand's of reviews by patients, beauty editors, bloggers and celebrities alike, the brand has become known as one of Cape Town's most loved and trusted destinations for beautiful, youthful-looking skin and a healthy, firm body.
Your journey with us will start with a free 30 min complimentary skin, body or laser consultation with one of our friendly and experienced aesthetic therapists. You will receive a customised treatment plan designed to meet your unique aesthetic concerns, lifestyle and goals. Come in and experience our personalised treatments and state of the art technology - we look forward to journey with you in transforming your skin and body.
#1 out of 5 Aesthetic Clinics in Cape Town
Reviews
Ambience

Cleanliness

Facilities

Staff

Value
Have you been here? Write a review
Showing 11-20 of 76 items.
Shana Kagan
I have had countless, cannot count, Endermologie treatments and will not stop now, it has replaced my normal monthly to 6 weekly facial and has a definate more pleasing result, in all ways. It has made all my small crows feet wrinkles disappear, and my jowells, and rejuvenated my skin. Closed my pores, cleansed my skin, basically accelerated anything I was achieving in my normal facial and massage. The joy is it is the same price as a facial, but a hundred times more efficient. It really makes me feel younger and look younger... I know when my skin looks tired and that is when the endermologie treatment is a real boost. I would sincerely recommended it to everyone... Melanie is my lady and she is the best, though I cannot fault any one of the ladies I have had in the 3 years that I have been hooked on the treatments at Legs 11.
Alesea Stoianova
Great results. New machine. Very recommended
Lee Geldenhuys
A pleasure, as always - great service and knowledge.
Sandra Chinenye Anyaoku
Great service at Legs eleven. Loved the experience?? Can't wait for my next session!
Natasha Roux
I just had the Legs 11 Lamelle Peel! I am officially hooked! Melani, that was really amazing! My skin looks really vibrant and the treatment was so relaxing and pampering!! I have been a regular Legs 11 client for about 2 years already. Their products seriously helped my skin; I used have quite bad acne scaring on my cheeks. My scars have virtually disappeared and the overall texture is wonderful now. I have also seen really great results from their hair removal treatments. I find their prices really competitive and would recommend them to anybody!
Jess Wells
Had a Dermapen session with Dora last week, I must admit, I was a bit nervous but she talked me through everything and made me super comfortable. I barely felt a thing! The numbing cream helps a lot and while my skin was quite red after, it really didn't last long. The results have been amazing; skin feels super smooth and looks glowy. My scars have faded slightly and the skin around my eyes feel tighter. Can highly recommend!
START