Open Now
Aurora Beauty & Wellness Spa
Spa
Open Now
12 Park Lane, Century City, Cape Town 7441
ask any question
Rewarded
Aurora Beauty & Wellness Spa
12 Park Lane, Century City, Cape Town 7441
Why not let us call you?
(within 5 mins)
THE PLACE
Type: Beauty and Wellness Spa
Speciality: Massages, Body Treatments and Skincare
Access: On the street
Open Plan: 0
Private Rooms: 6
Couples Rooms: 0
Therapists: 10
COMFORTS
Products available online
Wi-Fi
Ambient Scent
Ambient Music
Luxury environment
Stylish establishment
Comfortable environment
Fluffy towels
Garden / outdoor space
Place to hang your clothes
Refreshments served
Female & male treatments
Restroom on premises
Spa gown / slippers
Showers
Payment by credit card
Late appointments on request
Air-conditioned rooms
services offered
Epilfree Treatments
from R200
Body Treatments
from R300
Bio Sculpture Gel
from R240
POPULAR treatments
Medi-Hand Age Defying Treatment
R260
Medi-Hand with Polish
R340
Medi-Heel Callous Removal Treatment
R280
Medi-Heel with Polish
R360
Lavender Base Treatment (French gel tip)
R240
Bio/Evo Overlay (nail prep & gel application)
R300
Supreme French Overlay (covers regrowth)
R320
Silk & Gel Overlay (adds strength)
R380
Medi-Hand with Polish
R340
Hollywood Volume Set
R900
Microshading Touch-Up
R1000
Microshading (subtle ombre make-up effect)
R2000
Optiphi Firming Peptides (Anti-aging and firming) 90min
R700
Ganban'yoku Stone Spa
R450
Special Offers
Micro-needling Launch Special valid 28 November - 1 December 2019 only!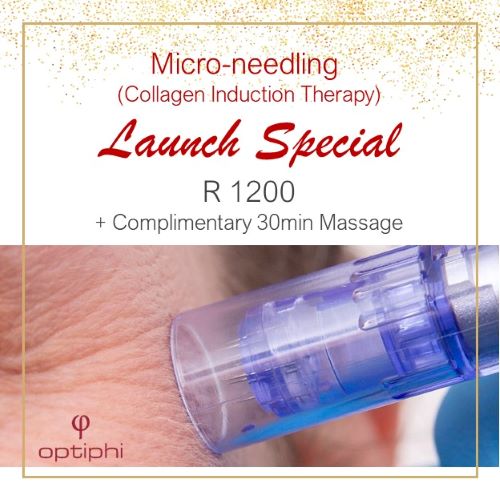 Enquire
about this
We offer the most unique and unforgettable spa experiences! Relax your body and soul, rejuvenate and revive!
#4 out of 33 Spas in Century City
Reviews
Ambience

Cleanliness

Facilities

Staff

Value
Have you been here? Write a review
Showing 1-10 of 36 items.
Gwendolene Grove
I absolutely love this spa. I love that there's coffee and water on offer before amd after treatments. I love that they warm up the oil and keep you warm during massages. I definitely recommend! ????
Ria Viljoen
hotstones and scrub very nice friendly ladies
Mumtaaz Taliep
One of the best massages ever first ever time in message chair wow can't wait to go again the service was totally great we had a great time
Lindelwa Kwandi Ndwanya Nkovu
I had a full body massage and I would recommend it to someone who wishes to release stress.
Karen Michaels
I had a fantastic full body massage and would recommend it especially if you work in a high stress environment
Inge McLachlan
Yesterday was my 2nd visit to your spa - I will definitely be back! ??
Carol Barnes
One of the best massages I've had ??
Tamaryn Munro
I treated myself to a massage and facial as a birthday present and I was totally blown away by the immaculate environment, crisp uniforms, and then Sindile got hold of me. I've had massages from many places over the years due to Fibromyalgia, but she had me so deep in a trance that it took me a good while to get dressed!!! (the sweetheart came to come check if I was okay lol) My face felt cleansed and hydrated, but as I said, I was pretty out of it - very few people have managed to accomplish that with me. Had some tea (two cups) before I felt awake enough to drive. I also am impressed with the staff cross-training/investment into your staff, it clearly shows. Thank you for a wonderful morning, just what I needed before school starts up tomorrow
Adele Groenewald
Wow what a wonderful experience! The massage was amazing!! I highly recommend them.
Queenie Vasantha Sam
Hubby and I went for a couples treat. It was most amazing. Everyone was was so friendly and professional. We we treated like royalty. We will definitely be regulars at this beautiful time place