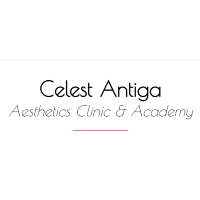 Open Now
CA Aesthetics Clinic & Academy
Aesthetic Clinic
Open Now
180 Biggarsberg Road, Glenvista, Johannesburg South, Gauteng

Rewarded
CA Aesthetics Clinic & Academy
180 Biggarsberg Road, Glenvista, Johannesburg South, Gauteng
Why not let us call you?
(within 5 mins)
THE PLACE
Type: Aesthetics Clinic
Speciality: Skin & Body treatments
Access: Off street parking
Open Plan: 0
Private Rooms: 2
Couples Rooms: 0
Therapists: 3
COMFORTS
Products available online
Ambient Scent
Ambient Music
Comfortable environment
Fluffy towels
Refreshments served
Female & male treatments
Restroom on premises
Dedicated to Supreme Service
services offered
Fibroblast / Plasma
from R900
Bespoke Skin Needling Treatments - with THESERA Stem Cells
from R1250
Fibroblast / Plasma Combos
from R2200
treatments offered
Traditional Eyeliner
R1500
Full Lips (excl Lip Liner)
R1500
Full Lips (incl Lip Liner)
R1500
Hollywood Carbon Laser Peel
Upper Lip / Smokers line / Mouth
R1800
Nasolabial Folds / Marionette Lines
R1500
Fibroblast / Plasma Combos
Full Eyes (Crow's Feet, Top & Bottom Eyelids)
R4100
Lower Front Face (Mouth & Nasolabial Folds, Marionette Lines, Chin)
R3000
Front Upper Face (Forehead & Frown Lines)
R2200
Full Upper Face (Eyes Top & Bottom, Crow's Feet, Frown Lines Forehead)
R4000
Full Lower Face (Mouth, Marionette Lines, Chin, Cheeks)
R4000
Bespoke Skin Needling Treatments - with THESERA Stem Cells
Bespoke Skin Needling Treatments - with either MyFILLER Revitalize Booster / Pure Booster/ Vitamin Booster / White Skin Booster
Lip Plumping & Contouring
R2500
THESERA Anti-Aging Facial treatments
THESERA.H (Hydration)
R1800
THESERA.O Stem Cells (Wrinkles, Aging, Volume Scars)
R1800
THESERA Octa Climax (Moisturize, Brightening, Wrinkles, Elasticity)
R1800
Special Offers
Specials for MAY!!!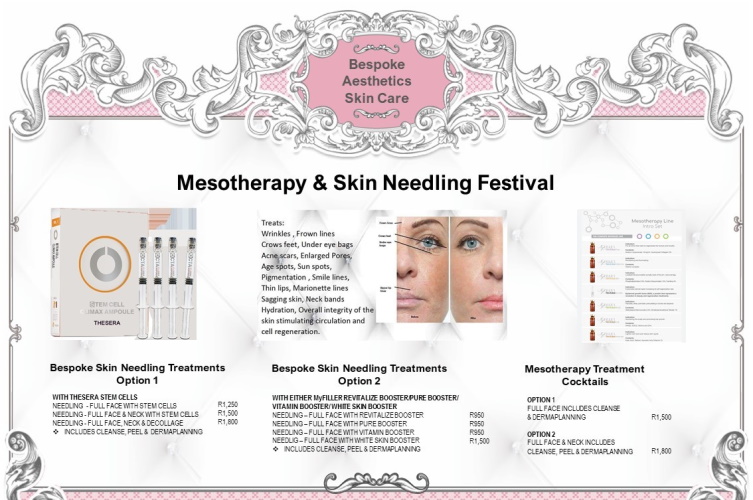 Enquire
about this
Celest Antiga Permanent Makeup-Microblading/Shading Aesthetics Clinic & Academy is based on the belief that the customer's bespoke needs are of the utmost importance. As a result, a high percentage of the business is from repeat customers and referrals.
Celest is a Master Instructor specialising in Organic and Natural Mineral based Permanent Makeup and Microblading/Shading and a Specialist in Bespoke non surgical anti-aging skin care treatments. She ensures clients that she only uses the best products for her procedures and training. All used products are not tested on animals and she supports vegan friendly products.
She would welcome the opportunity to earn your trust and deliver to you the best service in the industry.
#1 out of 1 Aesthetic Clinics in Glenvista
Reviews
Ambience

Cleanliness

Facilities

Staff

Value
Have you been here? Write a review