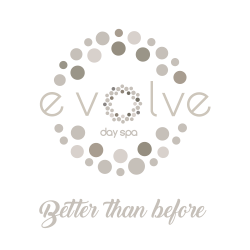 Now Closed
but you can still book
Evolve Day Spa
Day Spa
The Terminal, Cnr Dr Vosloo & Trichardts Rds, Bartlett, Boksburg, Gauteng
ask any question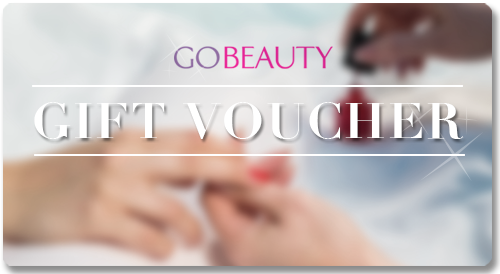 Evolve Day Spa
The Terminal, Cnr Dr Vosloo & Trichardts Rds, Bartlett, Boksburg, Gauteng
Why not let us call you?
(first thing when we open)
THE PLACE
Type: Day Spa
Speciality: massages, aesthetic treatments, hair and beauty
Access: Off street
Open Plan: 2
Private Rooms: 3
Couples Rooms: 1
Therapists: 6
COMFORTS
Wi-Fi
Ambient Scent
Ambient Music
Luxury environment
Stylish establishment
Refreshments served
Female & male treatments
Restroom on premises
Payment by credit card
Air-conditioned rooms
services offered
TINTING LASH, BROW & SHAP
R180
Body treatments
from R250
BODY LIFESAVING BACK
R400
BODY LIGHT LEGS CELLULITE
R400
MASS XFIT FULL BODY 60
R650
EYELASHES TWO WEEK FILL
R290
EYELASHES VOLUME TWO FILL
R350
MASS XFIT FULL BODY 60
R650
EVOLVE ACCOMODATION
R1200
EVOLVE SIGN HEAD TO TOE
R1050
EVOLVE SIGN SPA TASTER
R670
MASS DEEP TISS 30MINS
R350
MASS DEEP TISS 60MINS
R650
MASS EVOLVE AROMA 30MINS
R320
MASS EVOLVE AROMA 60MINS
R600
Special Offers
SIX Sensationa Skincare Winter Facial Programme R560 per month for 3 months Valued at R3400 . This package includes your 3 essential this winter, SIX Sensational Skincare Cranberry Exfoliating Cream, Vitamin Booster Oil and Anti Ageing Moisturiser
Enquire
about this
Exfoliation Or Spray Tan Session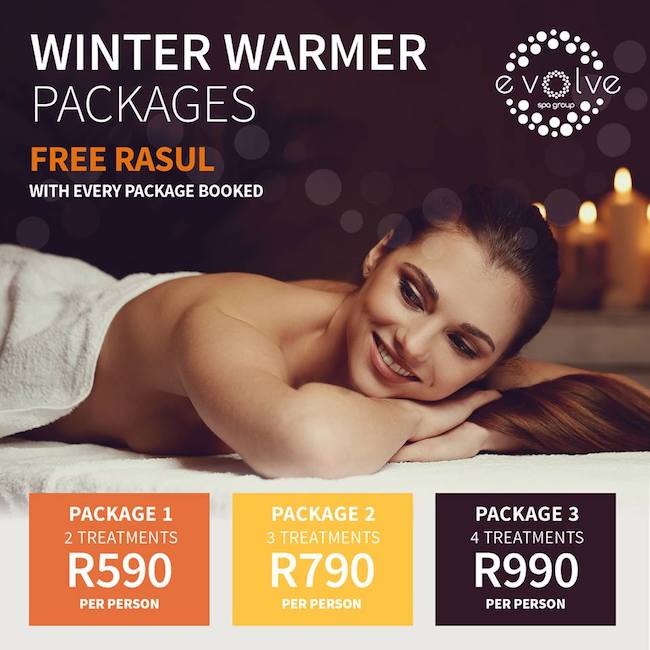 Enquire
about this
Express Mani R99, Express Pedi R99 30min Massage R200
Enquire
about this
60min Mum & Me Package: Nail Paint on Hands & Feet, Face Paint, Plaited Hair Piece, Milkshake R200
Enquire
about this
30min Massage R200
Enquire
about this
At Evolve Day Spa, we believe in being better than before.
Being better than before means leaving the past behind you and focusing on what lies ahead. That each day presents a new opportunity for you to grow, learn, achieve – and simply be the best you can be.
We want to help you evolve.
Sometimes, life can be daunting as demands pile up and you feel like you are always chasing time. We've created an environment where you can pause, be it for 30 minutes of a half day, refocus and gain a fresh perspective. Filled with new vigour, you can go out and accomplish everything you set your mind to.
You only have one life, live it! Value yourself and don't accept less than you deserve. You are always respected for who you are and where you are on your journey.
Take all the time you need.
Time is one of the most important facets of Evolve. We are always mindful that time is precious, so we respect our guests' time. We can tailor a treatment to fit your schedule so that you can get your well-deserved pampering and personal care. Our goal is to provide you with an experience that makes the most of your time – whether it's a fifteen-minute mani-pedi or a full day's worth of pampering.
Sometimes all it takes is a short time out to regroup and evolve. Taking time to focus on ourselves can completely renew our hope, dreams, and perspective.
We just need to step back, to be able to see the bigger picture again.
We promise to keep evolving.
We are centred on convenience, offering a wide range of services under one roof. From day to day, as your life evolves, so your needs change too. So no matter what your need may be on a given day, we have just the right treatment for you.
We offer spa packages, massages, aesthetic treatments, body treatments, teeth whiting, permanent make-up, manicures, pedicures, artificial nails, and tanning. Our facilities include a rasul chamber, relaxation lounge and we also have a fully-equipped hair salon.
Bring the kids and let them enjoy a pamper session too, or take time for yourself while excellent childminders look after your little ones at the Fun Factory.
Pushed yourself too hard at gym? We can massage those tired muscles.
No matter who you are and what you want to achieve, we will be here to help you. We will constantly listen to your needs and ensure that we keep pushing ourselves to be better than before too.
#1 out of 1 Day Spas in Boksburg
Reviews
Ambience

Cleanliness

Facilities

Staff

Value
Have you been here? Write a review
Showing 1-10 of 83 items.
Jolandie Perry
What an amazing day at Evolve Day Spa, this was honestly one of the best day spa's I have ever been to. The energy the friendly welcome was one of the best thank you so much Farrah-Lee and Shereen you guys where the best with the most amazing hands. Highly recommended the spa to anyone that wants to relax and renew the spirit.
Riëtte Du Toit
Thank you for making my daughter's birthday party so amazing! Everything was planned and executed so beautifully! Thank you very much!!!
Scholes Papagotsholo
I liked the atmosphere and massage was awesome, will definitely do it again every month. Great people with smiles and they make u feel awesome...I love it
Martie Potgieter
Great staff friendly always smiling making you feel so special great place will definitely go back
Thato Amo Kwena
Perfect way to start my 2018, totally evolved?????
Franz JollyRoger Potgieter
Got the best haircut I've ever had at Evolve Day Spa. Great service, excellent facilities, and the staff are friendly and professional. I'll recommend them any day!
Sonel Vorster Lang
Friendly staff ... lots of treatments to choose from. Nice and cosy on a winters day.
Mandy Grover Sequeira
What a beautiful and serene spa and such a fabulous idea to stay open late on a Wednesday evening! Will definitely be back
Sylvia Nel
What a gem in Boksburg. Had such a wonderful, relaxing, pampered day. The staff are amazing, the decor beautiful. Lunch was delicious. Would definitely recommend Evolve Day Spa for treating yourself ?
Justine Harvey
What an awesome pampering day! Really recommend this place fantastic service and just a most relaxing time! Thank you!
START