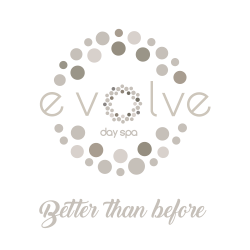 Evolve Day Spa
Day Spa
The Terminal, Cnr Dr Vosloo & Trichardts Rds, Bartlett, Boksburg, Gauteng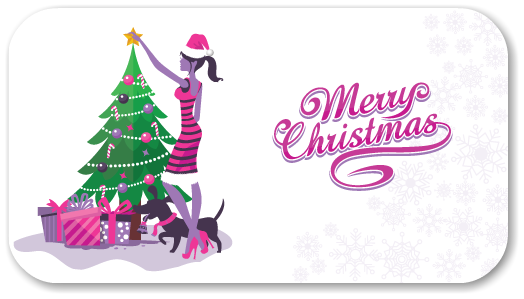 Evolve Day Spa
The Terminal, Cnr Dr Vosloo & Trichardts Rds, Bartlett, Boksburg, Gauteng
Why not let us call you?
(within 5 mins)
THE PLACE
Type: Day Spa
Speciality: massages, aesthetic treatments, hair and beauty
Access: Off street
Open Plan: 2
Private Rooms: 3
Couples Rooms: 1
Therapists: 6
COMFORTS
Wi-Fi
Ambient Scent
Ambient Music
Luxury environment
Stylish establishment
Refreshments served
Female & male treatments
Restroom on premises
Payment by credit card
Air-conditioned rooms
services offered
Lamelle Facials
from R850
Dermalogica Facials
from R385
Professional Beta Peel
from R465
Massages
from R250
Manicures
from R190
Pedicures
from R220
Tinting and shaping
from R80
POPULAR treatments
Evolve Spray Tan 30min
R370
Anti-Wrinkle Injections
R75/unit
Medical Grade Needling 90min
R2000
Hyper Pigmentation TCA 10%
R850
Congestion & Acne treatment
R420
Eyelashes volume extensions
R650
Hot stone Massage 90min
R650
Swedish massage 60min
R550
Gelish Manicure 60min
R380
At Evolve Day Spa, we believe in being better than before.
Being better than before means leaving the past behind you and focusing on what lies ahead. That each day presents a new opportunity for you to grow, learn, achieve – and simply be the best you can be.
We want to help you evolve.
Sometimes, life can be daunting as demands pile up and you feel like you are always chasing time. We've created an environment where you can pause, be it for 30 minutes of a half day, refocus and gain a fresh perspective. Filled with new vigour, you can go out and accomplish everything you set your mind to.
You only have one life, live it! Value yourself and don't accept less than you deserve. You are always respected for who you are and where you are on your journey.
Take all the time you need.
Time is one of the most important facets of Evolve. We are always mindful that time is precious, so we respect our guests' time. We can tailor a treatment to fit your schedule so that you can get your well-deserved pampering and personal care. Our goal is to provide you with an experience that makes the most of your time – whether it's a fifteen-minute mani-pedi or a full day's worth of pampering.
Sometimes all it takes is a short time out to regroup and evolve. Taking time to focus on ourselves can completely renew our hope, dreams, and perspective.
We just need to step back, to be able to see the bigger picture again.
We promise to keep evolving.
We are centred on convenience, offering a wide range of services under one roof. From day to day, as your life evolves, so your needs change too. So no matter what your need may be on a given day, we have just the right treatment for you.
We offer spa packages, massages, aesthetic treatments, body treatments, teeth whiting, permanent make-up, manicures, pedicures, artificial nails, and tanning. Our facilities include a rasul chamber, relaxation lounge and we also have a fully-equipped hair salon.
Bring the kids and let them enjoy a pamper session too, or take time for yourself while excellent childminders look after your little ones at the Fun Factory.
Pushed yourself too hard at gym? We can massage those tired muscles.
No matter who you are and what you want to achieve, we will be here to help you. We will constantly listen to your needs and ensure that we keep pushing ourselves to be better than before too.
#1 out of 1 Day Spas in Boksburg
Reviews
Ambience

Cleanliness

Facilities

Staff

Value
Have you been here? Write a review
Showing 1-10 of 53 items.
Jackie Van Der Merwe
Highly recommended Evolve Day Spa, love my extentions and it's great that there is so much more to offer .... Will recommend it to any woman struggling with thin hair or growing it to the right length .... great Team? THANKS
Nicole Milhazes da Fonseca
Thank you to the Highly professional team at Evolve Day Spa for the amazing experience this morning!! A wonderful environment to come relax and get pampered!! Highly recommended!!
Cecilia Khizo Mkhatshwa
Very good experience I had I really love it. I can definitely recommend other ppl.
Yolandi Costa
A huge thank you to Evolve and team for the spoils today! ? What an awesome experience! Lariza is fantastic!
Waricke Robertson
I would say hands down the best place to go if you would like to relax and unwind. Staff are super friendly and deffinatly make you feel welcome ?
Chantel LBerg
Keisha did my hair today.She managed to to get my hair from black/brown mahogany (box dye) to a beautiful blond.Cant wait for our December appointment!!*??
Shereen Jacobs
I would like to thank the Wonderful team @ Evolve Day Spa for the friendly service and smiles. I absolutely love the make-over and Vibe .A BIG thank you to DIVAN for the amazing massage, I can not remember the last time I enjoyed a massage.I have been in this industry for the last 13 years and it not often that one will find someone who has "Magic" in their hands :-) I would recommend Divan to anyone in need of muscle pain relief or relaxation. Go TEAM EVOLVE xoxox
André Verster
This is a must for every women! Make the time! I will definitely be back!
Casey Gradidge Webster
In my personal opinion, evolve Day spa could become my second home.. I've had the best experiences thus far from a full body massage to a getting a new hair do, I am beyond satisfied with all of the results. The staff are really welcoming and absolutely amazing like I said the spa feels like my second home.. Keep up the magnificent work everyone!!!
Belinda De Wet
A truly blissful experience in a calm and welcoming atmosphere. The staff's attention to detail is exceptional; the spa is definately worth a visit!
START