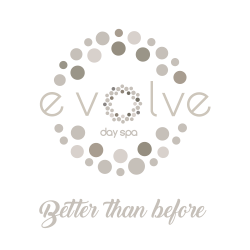 Open Now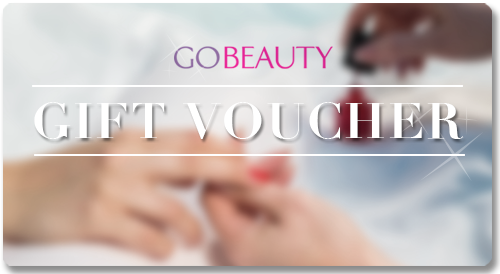 Evolve Day Spa
The Terminal, Cnr Dr Vosloo & Trichardts Rds, Bartlett, Boksburg, Gauteng
Why not let us call you?
(within 5 mins)
THE PLACE
Type: Day Spa
Speciality: massages, aesthetic treatments, hair and beauty
Access: Off street
Open Plan: 2
Private Rooms: 3
Couples Rooms: 1
Therapists: 6
COMFORTS
Wi-Fi
Ambient Scent
Ambient Music
Luxury environment
Stylish establishment
Refreshments served
Female & male treatments
Restroom on premises
Payment by credit card
Air-conditioned rooms
services offered
Body treatments
from R200
BODY LIFESAVING BACK
R400
BODY LIGHT LEGS CELLULITE
R400
MASS XFIT FULL BODY 60
R650
EYELASHES TWO WEEK FILL
R290
EYELASHES VOLUME TWO FILL
R350
EVOLVE ACCOMODATION
R1200
EVOLVE SIGN HEAD TO TOE
R1050
EVOLVE SIGN SPA TASTER
R670
INSTALLATION H/ HEAD
R200
KIDDIES TREAT PACKAGE
R200
MASS DEEP TISS 30MINS
R350
MASS DEEP TISS 60MINS
R650
MASS EVOLVE AROMA 30MINS
R320
MASS EVOLVE AROMA 60MINS
R600
Special Offers
10% off Voucher to use on your next appointment in February with every Treatment booked in January
Enquire
about this
Refresh/Renew Package: Scrub, Massage, Mani/Pedi R600pp
Enquire
about this
Detox Days Package: Detox & Foot Ritual with Paint & Massage R850pp
Enquire
about this
At Evolve Day Spa, we believe in being better than before.
Being better than before means leaving the past behind you and focusing on what lies ahead. That each day presents a new opportunity for you to grow, learn, achieve – and simply be the best you can be.
We want to help you evolve.
Sometimes, life can be daunting as demands pile up and you feel like you are always chasing time. We've created an environment where you can pause, be it for 30 minutes of a half day, refocus and gain a fresh perspective. Filled with new vigour, you can go out and accomplish everything you set your mind to.
You only have one life, live it! Value yourself and don't accept less than you deserve. You are always respected for who you are and where you are on your journey.
Take all the time you need.
Time is one of the most important facets of Evolve. We are always mindful that time is precious, so we respect our guests' time. We can tailor a treatment to fit your schedule so that you can get your well-deserved pampering and personal care. Our goal is to provide you with an experience that makes the most of your time – whether it's a fifteen-minute mani-pedi or a full day's worth of pampering.
Sometimes all it takes is a short time out to regroup and evolve. Taking time to focus on ourselves can completely renew our hope, dreams, and perspective.
We just need to step back, to be able to see the bigger picture again.
We promise to keep evolving.
We are centred on convenience, offering a wide range of services under one roof. From day to day, as your life evolves, so your needs change too. So no matter what your need may be on a given day, we have just the right treatment for you.
We offer spa packages, massages, aesthetic treatments, body treatments, teeth whiting, permanent make-up, manicures, pedicures, artificial nails, and tanning. Our facilities include a rasul chamber, relaxation lounge and we also have a fully-equipped hair salon.
Bring the kids and let them enjoy a pamper session too, or take time for yourself while excellent childminders look after your little ones at the Fun Factory.
Pushed yourself too hard at gym? We can massage those tired muscles.
No matter who you are and what you want to achieve, we will be here to help you. We will constantly listen to your needs and ensure that we keep pushing ourselves to be better than before too.
#1 out of 1 Day Spas in Boksburg
Reviews
Ambience

Cleanliness

Facilities

Staff

Value
Have you been here? Write a review
Showing 81-90 of 194 items.
Anel Van Coller-Halewijn
I absolutly LOVE my new hair style! Thank you Keisha @ Evolve Day Spa for taking the time to listen to what i wanted and executing it to the t! It's so refreshing getting a warm welcome, staff knowing exactly what you there for and who is expecting you... not to mention all the friendly smiles and great product knowledge! #notjustanothernumber #greatservice #evolvedayspa
Marlene Dos Remendos Coelho
Natalie Rösner
An experience that will never be forgotten. Definitely the spa to go to for a half day or full day treatment. The staff are friendly and welcoming. The treatments are explained to you properly. The décor and facilities are top class. I would recommend Evolve to any person that is looking for some pampering and time out from our daily hustle and bustle. Awesome location as it is five minutes from JHB international and main highway. There is ample free parking. I will definitely be back in the future.
Shanè Ferns
Wonderful therapists so friendly!!! Had a blast. I would recommend them to anyone
Wayne van Coller
amazing place best spa in guateng amazing staff and awesome facilities
Mandy Hayes
Absolutely relaxing. Staff is great and service is amazing. Not to mention relaxing. Treat yourself to an amazing massage.
START