Open Now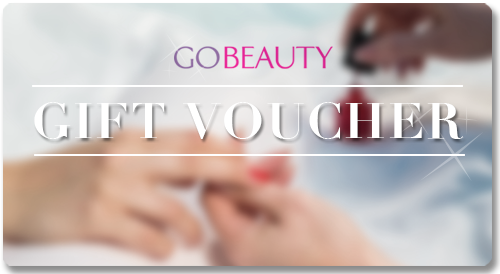 Gingerlily Beauty Spa
29 Buckingham Rd, Wynberg, Cape Town
Wynberg
Why not let us call you?
(within 5 mins)
THE PLACE
Type: Beauty Spa & Nail Boutique
Speciality: Nails and Beauty
Access: In its own garden
Open Plan: 1
Private Rooms: 3
Couples Rooms: 1
Therapists: 5
COMFORTS
Wi-Fi
Ambient Scent
Ambient Music
Stylish establishment
Relaxation room
Garden / outdoor space
Refreshments served
Female & male treatments
Restroom on premises
Payment by credit card
Set in a quaint garden courtyard on the cusp of Constantia and Wynberg, complete with water features and leafy trees, Gingerlily Spa and Nail Boutique offers treatments that move beyond simple spa treatments into holistic, relaxing and rejuvenating spa experiences.
#5 out of 35 Spas in Plumstead
Reviews
Ambience

Cleanliness

Facilities

Staff

Value
Have you been here? Write a review
Showing 1-10 of 45 items.
Michelle Taberer
Amazing massage by Kudzy! Went in with a painful muscle in my shoulder blade, walked out feeling like a new person and soooo relaxed ? she knew just where to focus on and what pressure to use. The heated bed is glorious. First time I have dozed off during a massage ?
Anna Rosenberg
Had my first lash lift and tint today. Very good results I think- won't need makeup for a few weeks. Thanks Donna!
Kirsten Duthie
After an incredibly stressful week I booked a massage with Lindsey. Honestly one of the best massages I have ever had. Her pressure was fantastic and her knowledge of muscle and fascia anatomy was excellent. Incredibly thorough and took her time to ensure that all my muscles were worked on. She worked on back, shoulders and neck, sacroiliac joint and gluteals, full leg(front and back) and foot pressure points as well as full arm (front and back), hand, chest and front neck muscles. Lindsey made an hour session feel like an hour and a half. I will be back very soon!
Ails Lamb
Gorgeous spa - excellent treatments. Lovely staff - very special!
Michele White
What an absolute spoil! Had the most fabulous day being pampered from top to toe. Thanks to Cleo for my unbelievable O2 Lift Facial and beautiful nails and also to Lindsay for my stunning toes. I'm in awe of my beautiful sister Tracey and the space you've created. Wish I lived in Cape Town to be able to experience this more often!
Andrea-Lea Hendrick
Absolutely love this place. Love Lindsey. She takes such good care of me
Gillian Scott
JoJo you still give the most deeply relaxing and healing massages - even after 8years! Your passion and love for what do you becomes more evident as time passes. Loved every minute, time always passes so quick;y. Thank you!! Love it Love it Love it! Definitely Highly recommended??????
Dallia Bergman Beifus
My happy place in Cape Town ?
Tamlyn-Jane Trefz
Love my visits to Cleo! She is the best brow shaper out there! 10/10 ??????
Desiree-Anne Martin
Such a divine, relaxing experience in a beautiful environment with such friendly, professional and experienced staff. I have always loved Gingerlily and cannot recommend them highly enough! ??
START