Now Closed
but you can still book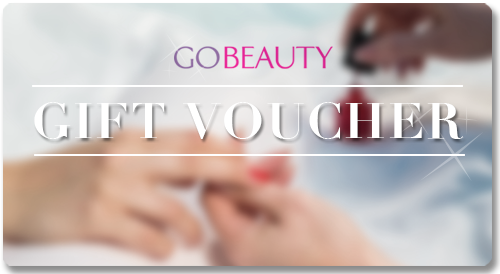 Ginkgo Petite Spa
The Andros Deluxe Boutique Hotel Cnr. Phyllis & Newlands Road, Claremont, Cape Town
Why not let us call you?
(first thing when we open)
THE PLACE
Type: Hotel Spa
Speciality: Massages and Facials
Access: In hotel
Open Plan: 0
Private Rooms: 2
Couples Rooms: 1
Therapists: 4
COMFORTS
Ambient Scent
Ambient Music
Creche / childcare
Relaxation room
Fluffy towels
Garden / outdoor space
Heated treatment bed
Place to hang your clothes
Restroom on premises
Payment by credit card
services offered
Add Wax Eyebrow/Lip/Chin
R65
Body treatments
from R210
Body BA Balancing Treatm
R750
Body BA EnergisingTreatm
R750
Body Spa Bath Liquid Yoga
R210
Mar Hotstone Special
R790
MM Prenatal Back & Neck
R370
MM Smoothie Body Buff
R300
Package Mother To Be
R2300
Touch Back & Neck 20min
R280
Touch Back & Neck 30min
R350
Touch Back & Neck 50min
R650
Touch Hot Stone 50 Min
R650
Mar Hotstone Special
R790
Touch Hot Stone 50 Min
R650
Touch Hotstone 75min
R790
Touch Sports 80 Min
R1100
Add Wax Eyebrow/Lip/Chin
R65
Add 2 Wk Full Fill Cl Las
R240
Add 2 Wk Full Fill Volume
R280
Add 2 Wk Half Fill Volume
R220
Add 2 Wk Hlf Fill Cl Lash
R200
Add 3 Wk Full Fill Cl Las
R340
Add 3 Wk Full Fill Volume
R380
Add 3 Wk Half Fill Volume
R290
Add 3 Wk Hlf Fill Cl Lash
R245
Add 4 Wk Full Fill Cl Las
R425
Add 4 Wk Full Fill Volume
R470
Add 4 Wk Half Fill Volume
R380
Add 4 Wk Hlf Fill Cl Lash
R320
Add Full Set Classic Lash
R500
Add Full Set Volume Lash
R650
Add Half Set Classic Lash
R400
Add Half Set Volume Lash
R450
Special Offers
Weekday Mani & Pedi 20% Off
Enquire
about this
Massage Mondays 50% off Selected Treatments
Enquire
about this
Bring a friend on Fridays and receive 25% Off your total Bill
Enquire
about this
20% Off Waxing & Tinting on Wednesdays
Enquire
about this
Ginkgo Petite Spa at The Andros is situated in the beautiful gardens of the 5-star Deluxe Boutique Hotel in Upper-Claremont.
This little jewel is a well-appointed 3-roomed sanctuary that specialises in anti-stress massage treatments like the Ginkgo "Elixir"© Signature Massage and Ginkgo "Ataraxia"© Massage. As part of the Andros, The Ginkgo Petite Spa specialises in anti-stress spa treatments and sports massages.
The combination of German luxury skincare brands BABOR and !QMS and our team of experienced and professional staff under the leadership of Spa Manager, Tracy Williams will deliver the highest results in skin and body care whilst delivering decadent luxury to all treatments. Manicure and pedicures are performed with ORLY and ELIM MediHeel & MediHand products, bringing softness and a healthy glow to the hands and feet. We also cater for expectant mothers with the Mama Mio range of body care products. Pregnancy body care is elevated to another level with these rich omega oil based products. And if you need a gift for someone special, please visit us on-line and purchase your Gift Voucher from the Spa Menu.
#11 out of 37 Spas in Claremont
Reviews
Ambience

Cleanliness

Facilities

Staff

Value
Have you been here? Write a review
Showing 1-9 of 9 items.
Lani Leo L'Ange
Cynthia was outstanding. A huge asset to the spa. She works with love. I was very underwhelmed by the 'manicure' that I received from Kim..... I almost feel ripped off
Gillian Stewart Meyer
Just had great Mothers day spa session at Andros Gingko with my 11 year old daughter, thanks so much! Especially to Wandile
Michelle Rhonda Louw
Thank you for accommodating my husband and I last week for full body massages. We felt absolutely relaxed during and afterwards.
Ingrid Coulter
Went to the Ginkgo Petite Spa at the Andros, it's so quiet, hard to believe its just off a busy road, nicely hidden away. The staff were so friendly, on arrival I was offered a cup of chai tea and the tastiest mini rusks. My treatment was amazing, I had to stop myself falling asleep. The music was perfect, good volume and very relaxing. Such a cozy place. What a great start to the holidays after some tough exams.
Bianca Brache
Wow!!! No words to describe the amazing elixir massage at the Andros
Carina Cullen
I went to Ginkgo Spa At Mansions Sea Point and I can't speak for the rest of the staff as I was pampered by Belinha only (for 6hours) today. I can honestly say (coming from someone who is very experienced when it comes to being spoiled with massages ;) ) Belinha is THE Best masseuse I've ever come across.
Nina-Justine von Wielligh
Amazing treatments, done by amazing therapists. No matter which Ginkgo you visit, you always leave with a smile on your face.
Anita Timewell
The Ginkgo Spa is pure tranquillity, I've never felt so utterly relaxed and rejuvenated. Very professional therapists and the Elixir Full Body Massage is my favourite! I'll recommend their spas to everyone!
Nerina Mills
Tell us what was your experience like?
A wonderful spa and I felt so pampered and cared for.
What did you like?
The stunning venue and the amazing anti-stress massages
What can be improved?
I actually can't think of anything
What would you recommend to others?
The amazing anti-stress massages and their pedicures!
START