Open Now
Health Hydro Day Spa
Spa
Open Now
8 Viewpoint Road, Bardene, Boksburg
ask any question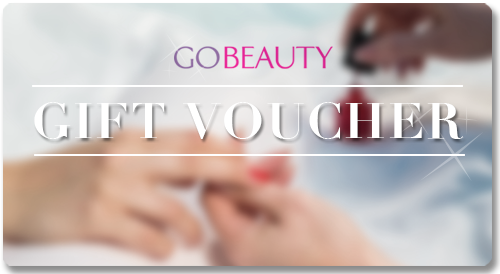 Health Hydro Day Spa
8 Viewpoint Road, Bardene, Boksburg
Boksburg
Why not let us call you?
(within 5 mins)
THE PLACE
Type: Day Spa
Speciality: Massages and Body Treatments
Access: On street
Open Plan: 1
Private Rooms: 3
Couples Rooms: 1
Therapists: 5
COMFORTS
Ambient Scent
Ambient Music
Relaxation room
Garden / outdoor space
Place to hang your clothes
Refreshments served
Visitors to the Health Hydro Day Spa will find themselves in the capable hands of Taryn Barnard, a treatment specialist with more than 20 years' experience. As the force behind Benoni's popular Kocomo Day Spa, Taryn has developed a unique approach towards wellness, one that favours holistic care over harsh, chemical treatments. Taryn looks to nature for inspiration, and promotes treatments that induce overall feeling of calmness and relaxation. The result is a varied and diverse spa menu, with treatments ranging from invigorating hot stone therapy to soothing facials.
With a broad range of treatments with a decidedly international flair the spa offers all your old favorites, including Facials, Manicures, Pedicures and Massages.
#1 out of 10 Spas in Boksburg
Reviews
Ambience

Cleanliness

Facilities

Staff

Value
Have you been here? Write a review
Showing 91-100 of 211 items.
Rosa Remendos
Stunning morning with my friend Nelida. Thank you. Lovely experience.
Sanet Meintjes
We have been to the spa numerous times and they never fail to deliver excellent service! Thanks to the girls for making the time there special!
Eileen Van Tonder Jordan
Value for money, amazing atmosphere. Staff were very professional.
Julie Fourie
Just had an awful experience here. I phoned them earlier and asked if they could possibly for me in for a massage this afternoon, after checking told me they could fit me in at 15h45. On arrival, lady politely told me my appointment was for tomorrow but would see if they could help me. Came back and told me they could fit in at 4. Happiness. Just before 4 therapist greets me by name and tells me my appointment was for tomorrow. Said she was the one who spoke to me on the ph...one. I said she must have misheard me, she stated , sarcastically the call was on speakerphone and her boss was there too so they must have both "misheard" me. I am a regular client at Health Hydro, often using them myself as well as buying gift vouchers for family and friends. Will never go back after being spoken to so rudely. A huge pity as all previous experiences were wonderful. You have 1 very rude and arrogant employee who has no idea of customer service. See more
Nicole Liebenberg
Such a stunnig place with loving people who treat you like gold. I booked a half day spa treatment and we absolutely enjoyed it so much and feel so relaxed ??? ... We will return very quickly!
Chloé May Cooper
Loved every second of the African deluxe treatment,would definitely recommend this place
Nozipho Mlangeni
I had a great experience at your Spar. It was my first time and i had a great time. Very friendly people that accomodate everyone. Lovely place, i will definitely come back and also recommend to friends and family.
Doret Lubbe
Awesomeness the treatment was well performed!! Keep it up?
Preshin Patel
Have been to Health Hydro many times and I was never disappointed by the treatments, staff or reception. Those ladies are world class and very professional. The welcome is just the start.
START