Open Now
Health Hydro Day Spa
Spa
Open Now
8 Viewpoint Road, Bardene, Boksburg, Gauteng
ask any question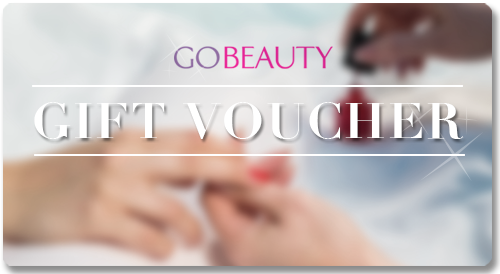 Health Hydro Day Spa
8 Viewpoint Road, Bardene, Boksburg, Gauteng
Boksburg
Why not let us call you?
(within 5 mins)
THE PLACE
Type: Day Spa
Speciality: Massages and Body Treatments
Access: On street
Open Plan: 1
Private Rooms: 3
Couples Rooms: 1
Therapists: 5
COMFORTS
Ambient Scent
Ambient Music
Comfortable environment
Relaxation room
Garden / outdoor space
Place to hang your clothes
Refreshments served
Female & male treatments
Restroom on premises
Payment by credit card
services offered
Special Offers
Aroma Back, Neck, Shoulder & Head Massage R150
Enquire
about this
Weekends: Aroma Foot Soak & Exfoliation R99
Enquire
about this
Fridays: Feet First Pedi R99
Enquire
about this
Thursdays: 50% Off Luxury Treatments
Enquire
about this
Visitors to the Health Hydro Day Spa will find themselves in the capable hands of Taryn Barnard, a treatment specialist with more than 20 years' experience. As the force behind Benoni's popular Kocomo Day Spa, Taryn has developed a unique approach towards wellness, one that favours holistic care over harsh, chemical treatments. Taryn looks to nature for inspiration, and promotes treatments that induce overall feeling of calmness and relaxation. The result is a varied and diverse spa menu, with treatments ranging from invigorating hot stone therapy to soothing facials.
With a broad range of treatments with a decidedly international flair the spa offers all your old favorites, including Facials, Manicures, Pedicures and Massages.
Also offering:
Corporate Functions - Birthdays - Baby Showers - Kitchen Tea - High tea - Year End Functoins - Team Building - Bridal Shower - Social Funtions - Day Spa packages - Meals - Beverages - Platters
#1 out of 8 Spas in Boksburg
Reviews
Ambience

Cleanliness

Facilities

Staff

Value
Have you been here? Write a review
Showing 11-20 of 349 items.
Bianca Janse van Rensburg
First ever spa experience for me today... My mother and I were treated to the pamper package. My mom could not have the back and neck message due to nerves pinched in her spine and the lovely ladies accommodated her by giving her an indian head massage. For myself being a fitness athlete the massage on my legs and back was well needed and felt instant relief from my sore muscles. Thank you so much for today, we will definitely be back again!!
Ryno
Tell us what was your experience like?
I went to the Health Hydro after a shocker of a morning, a work meeting and running late. I pitched up 10 minutes after my booked time, frazzled and with my arms full of boxes (I don't like to leave valuables visible in my car) and the staff was beyond accommodating. Not only were they happy to store my boxes while I had my full body massage, but they were pleasant and understanding about my being late. This space is not clinically intimidating like some zhoosh spa's can be.
What did you like?
Every Health Hydro staffer I encountered greeted me with a smile. I was immediately offered a choice between a sherry, fruit juice or water while I settled in. Shahnaaz my massage therapist was kind and gentle in her general approach and does an excellent full body massage. Although I lost some treatment time due to being late, it certainly did not feel like Shahnaaz was rushing the treatment or skimping in any way. I was impressed at the size of the venue as well as the wide array of services they offer. It really is a one stop shop for wellness in this area. They also offer unbelievable specials (as it was my first time here I'm not sure how often they run these but definitely subscribe to their online platforms so you can be alerted when these special offers run).
What can be improved?
The facilities are lived in and keep in mind it is very close to the airport. So planes take off and descend once a minute which is noisy if you are not used to it. I don't know anything about how sound-proofing an interior works but I assume it will be a costly affair for a wellness centre of this size. What I can say is that my therapist was such a pro at her job that I fell asleep during my treatment and wlonger aware of the planes.
What would you recommend to others?
If you are someone who tips their therapists, give your therapist cash as the establishment prefers not to process tips by card machine although they made an exception for me on the day.
Johanita Venter Nieuwenhuizen
Thank you Phindi you did your job well!
Johanita Venter Nieuwenhuizen
Thank you Phindi you did your job well!
Johanita Venter Nieuwenhuizen
Thank you Phindi you did your job well!
Heleen Venter
Saturday was my third time there can't complain service excellent ladies always friendly and helpful.
Preshnee Naicker
Absolutely loved the place. The staff are So friendly and make you feel so at home. Will definitely be coming back
Cheron Chadwick
Thank you Health Hydro!. Bride to be absolutely loved her full house treatment yesterday. 5 star service.
Sasha-lee Moothsamy Abrahams
Great service, really enjoyed every minute...
START