Open Now
Health Hydro Day Spa
Spa
Open Now
8 Viewpoint Road, Bardene, Boksburg
ask any question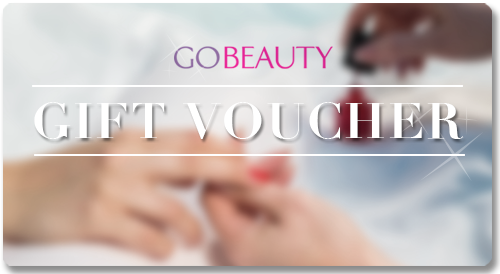 Health Hydro Day Spa
8 Viewpoint Road, Bardene, Boksburg
Boksburg
Why not let us call you?
(within 5 mins)
THE PLACE
Type: Day Spa
Speciality: Massages and Body Treatments
Access: On street
Open Plan: 1
Private Rooms: 3
Couples Rooms: 1
Therapists: 5
COMFORTS
Ambient Scent
Ambient Music
Relaxation room
Garden / outdoor space
Place to hang your clothes
Refreshments served
Special Offers
Mondays: Full Body Aroma Massage R100
Enquire
about this
For Dad: Essential Foot Treatment, Aromatherapy Back & Neck Massage, Indian Head Massage 2hr R500pp
Enquire
about this
For Dad: Essential Foot Treatment & Hand Treatment, Aromatherapy Hot Stone Back & Neck Massage, Facial-Wash, Exfoliate& Massage 3hr R600pp
Enquire
about this
For Dad: Luxury Pedicure R300
Enquire
about this
Fridays: Full Body Aroma Massage (Lemongrass Blend) Foot Soak , Exfoliation & Foot Massage R150 pp
Enquire
about this
Visitors to the Health Hydro Day Spa will find themselves in the capable hands of Taryn Barnard, a treatment specialist with more than 20 years' experience. As the force behind Benoni's popular Kocomo Day Spa, Taryn has developed a unique approach towards wellness, one that favours holistic care over harsh, chemical treatments. Taryn looks to nature for inspiration, and promotes treatments that induce overall feeling of calmness and relaxation. The result is a varied and diverse spa menu, with treatments ranging from invigorating hot stone therapy to soothing facials.
With a broad range of treatments with a decidedly international flair the spa offers all your old favorites, including Facials, Manicures, Pedicures and Massages.
#1 out of 9 Spas in Boksburg
Reviews
Ambience

Cleanliness

Facilities

Staff

Value
Have you been here? Write a review
Showing 11-20 of 178 items.
Melanie Grobler
So awesome and relaxing. Thank you for hospitality every time we go
Samantha Van Der Walt
From the moment I walked in felt nothing but welcomed. I have been to many day spa's but Health Hydro sure is one of the best that i have been to. Thank you for a lovley morning and the lunch served was absolutely delicious. Highly highly recommend this place.
Donavan Middleton
Lovely staff and their services is out of this world!!!!!!!!
Leona Olivier
I read a review where somebody hated the pedi. Fortunately I decided to try it myself. What a lovely relaxing afternoon. Thank you Katie
Danelle Kleingeld
Amazing and friendly service from Koena and Christina. We will be back. See you soon.
Derusha Naidoo
Thank you Taryn and team at the Health Hydro for accomodating our group today and for ensuring that we had an awesome, relaxing afternoon. The special offers that you continually present are just amazing.
Corra Joubert
Best massage ever! So relaxing! Special treatment like always!
Olinda Duarte
Friendly and professional service! We left there feeling relaxed and amazing! The owner and staff are very helpful when it comes to queries and bookings. We have referred family and friends to you already and you will be seeing us again soon :)
START