Open Now
Health Hydro Day Spa
Spa
Open Now
8 Viewpoint Road, Bardene, Boksburg, Gauteng
ask any question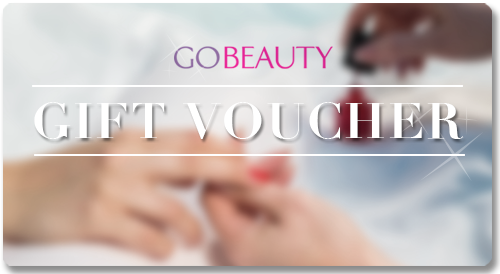 Health Hydro Day Spa
8 Viewpoint Road, Bardene, Boksburg, Gauteng
Boksburg
Why not let us call you?
(within 5 mins)
THE PLACE
Type: Day Spa
Speciality: Massages and Body Treatments
Access: On street
Open Plan: 1
Private Rooms: 3
Couples Rooms: 1
Therapists: 5
COMFORTS
Ambient Scent
Ambient Music
Comfortable environment
Relaxation room
Garden / outdoor space
Place to hang your clothes
Refreshments served
Female & male treatments
Restroom on premises
Payment by credit card
services offered
Special Offers
Aroma Back, Neck, Shoulder & Head Massage R150
Enquire
about this
Weekends: Aroma Foot Soak & Exfoliation R99
Enquire
about this
Fridays: Feet First Pedi R99
Enquire
about this
Thursdays: 50% Off Luxury Treatments
Enquire
about this
Visitors to the Health Hydro Day Spa will find themselves in the capable hands of Taryn Barnard, a treatment specialist with more than 20 years' experience. As the force behind Benoni's popular Kocomo Day Spa, Taryn has developed a unique approach towards wellness, one that favours holistic care over harsh, chemical treatments. Taryn looks to nature for inspiration, and promotes treatments that induce overall feeling of calmness and relaxation. The result is a varied and diverse spa menu, with treatments ranging from invigorating hot stone therapy to soothing facials.
With a broad range of treatments with a decidedly international flair the spa offers all your old favorites, including Facials, Manicures, Pedicures and Massages.
Also offering:
Corporate Functions - Birthdays - Baby Showers - Kitchen Tea - High tea - Year End Functoins - Team Building - Bridal Shower - Social Funtions - Day Spa packages - Meals - Beverages - Platters
#1 out of 8 Spas in Boksburg
Reviews
Ambience

Cleanliness

Facilities

Staff

Value
Have you been here? Write a review
Showing 41-50 of 349 items.
Mosima Mogotlane
I sent an email weeks ago, with no response till now. A "we can't assist you" message would be better than no response.
Candice Labuschagne
absolutely!!! amazing experience
Christell Boucher
Amazing. Friendly staff!!
Bianca Bartlett Turner
What an amazing experience! Thanks Thumi and Thuli for the relaxing day!
Dionne Mc Kenzie
Thank you to Taryn, Judy amd her lovely ladies for a great way to start my week. Special thank you to Mildred for always being for professional and helpful. I would definetly advice everyone to go.
Coral Bowler
Loved my Pedi the most. Great time to unwind
Anuska Thompson
Staff are very friendly & the messages were lovely. Enjoyed it a lot. Thanks !
Judy Jooste
Friendly staff and great service. They aim to please. I recommend the following: ... Hot stone full body massage Indian head African hand treatment African foot treatment 2.5 hours of sheer bliss See More
Nozipho Mamtimande Ngwenya
Friendly staff and great service.
START