Open Now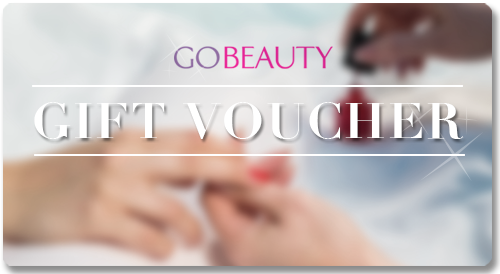 Iconic Beauty
2nd floor, lifestyle centre, 50 Kloof Street Gardens Cape Town, Western Cape
Why not let us call you?
(within 5 mins)
THE PLACE
Type: Beauty salon
Speciality: Eyelash extensions
Access: Car park
Open Plan: 2
Private Rooms: 2
Couples Rooms: 1
Therapists: 3
COMFORTS
Ambient Music
Comfortable environment
Fluffy towels
Female & male treatments
Spa gown / slippers
Payment by credit card
services offered
Bellabaci Body & Cellulite treatments
from R300
POPULAR treatments
Bellabaci cellulite treatment
R390
Specialising in eyelash exensions, Iconic Beauty provides a range of health and beauty services to renew body and mind. Iconic Beauty is more than just another beauty salon - we are committed to women empowerment through job creation and fostering entrepreneurial mind sets. We are also about establishing long-term relationships with our customers. This is achieved through value for money services and exceptional customer service.
#28 out of 30 Beauty Salons in Gardens
Reviews
Ambience

Cleanliness

Facilities

Staff

Value
Have you been here? Write a review
Showing 1-10 of 42 items.
Shanaaz Akkash
Beware of having a Brazilian Cacau treatment done at this salon. What was meant to be a birthday treat for mother ended in a horrific experience. They claim to do the Brazilian cause treatment however whatever was used damage my mother's hair. For weeks we tried getting hold of the owner and she hasn't returned any of the calls.First they agreed to redo the treatment and then they called to say they can't. It's a rip off to take people's money for a fake treatment.There are m...any chances trying to Brazilian Cacau for a quick buck i had no idea that this Salon would stoop that low. If u had no knowledge of Brazilian Cacau u would fall for this this treatment.but I know exactly what's expected Abd results my mom got was damaged hair. And they don't even return calls. I have all the whatsapp messages to prove it. Do not waste your well earned on a fake Brazilian cacau treatment. I wish someone had warned me. See more
Nomahlubi Hadebe
The beauticians are so friendly and accomadative. The prices are fair yet the quality is outstanding. Once you form relationships with their staff you can't help but going back. I go to the Claremont branch in Particular and get my eyelashes done by the best eye lash tech in Cape Town - Xola! thank you for always my experience and money spending wortwhile!
Carla Cheree Snyders
I had my lashes done Saturday 16/09 @Claremont branch, volume extensions . I had it done by the manager she said it was her first time. They looked great but they started falling out the following week. Way to soon
Nelisa Muchena
For the first time to get my lashes lashed up looking fabulous!!Went to Iconic Parrow the therapist was the best would recommend anyone to try.i love Iconic
Andrea Annie Coetzee
I've had my brows threaded and tinted for years, but this was done badly. They say you get what you pay for, I've paid the same with better results elsewhere. Its a simple job ladies. Good hiding technique though. It wasn't noticeable till I got to inspect it at my office. Hospitality was good but gosh up your game, you're based in the city centre!
Tiffany Jade Solomons
Got acrylics on Thursday, one nail chipped on Saturday and another nail broke on Sunday. Well done Iconic Beauty!!!
Naquita Amey Hendricks
I am busy chewing the gel off as we speak! My nails lasted 3 days before it started chipping. There were very few colours to choose from, and I was very disappointed. The therapist was very friendly, however, it took her TWO HOURS to remove and redo my gelish. For that amount of time, I should have come out looking like a Kardashian! The corners weren't painted and for the first time ever, my nails broke and chipped. I will definitely not recommend this to a friend, nor an enemy!
START