Now Closed
but you can still book
Just Beauty
Aesthetic Clinic
Weightman Avenue, Empangeni, KwaZulu-Natal
ask any question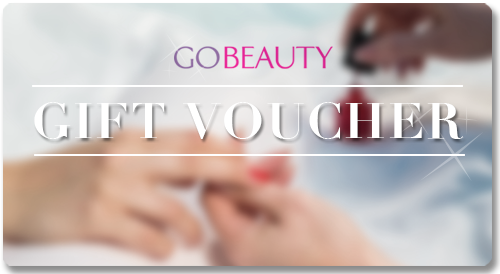 Just Beauty
Weightman Avenue, Empangeni, KwaZulu-Natal
Why not let us call you?
(first thing when we open)
THE PLACE
Type: Aesthetics salon
Speciality: Microblading and Eyelashes
Access: On street
Open Plan: 1
Private Rooms: 2
Couples Rooms: 0
Therapists: 2
COMFORTS
Ambient Scent
Ambient Music
Fluffy towels
Place to hang your clothes
services offered
BioSculpture EVO Gel
Lash Lift
#1 out of 1 Aesthetic Clinics in Empangeni
Reviews
Ambience

Cleanliness

Facilities

Staff

Value
Have you been here? Write a review
Showing 1-10 of 30 items.
Jade Felix
Tegan Coetzee?? that is your go to girl for lash extensions training. Absolutely amazing... The confidence I already feel with the training that I received is amazing. I learnt so much and I really can't wait to go out there and make a name for myself with my work. Thank you so much for everything Tegan xx????????????
Christine Wolmarans
Wow!!!! I went for my lash extensions with Teagan, and from the min she greeted me she was so bubbly and friendly made me feel right at home, even having chats with my daughter who sat in on my appointment. She was so gentle I hardly felt a thing. And the end result..... Well the photos don't do it enough justice I am over the moon with the lashes they came out better than I could've imagined.. Not only does it loom amazing. But it has given me so much confidence. I will most def be back the drive from rbay to Empangeni is def worth it. I highly recommend Teagan.
Kirsty-lee Brown
I did my lash on training with Tegan a while ago and all I can say is "WOW!!!" Right from the beginning Tegan went out of her way to assist (even replying to my questions while she was on holiday overseas) Tegan loves what she does and is passionate about training and that shines through!! Her training is fun and interesting and she even goes as far as sharing her personal tips that's she's picked up over her career.. Tegan, thank you for the amazing training!! ... Ps - ask her for her chicken pie recipe See More
Nova Spa
Tegan you are amazing! You are super professional & train like a boss! My lash training was great, loved every minute. You made me feel confident & I can go forward being proud of my work. Thank you.
Tegan Wilson
Tegan did a fantastic job on my eyeliner and Brows. She was super professional and made me feel comfortable. She talked me through it and is very helpful in regards to post treatment...I also barely felt any pain! Recommend her for sure!
AmyCruz MattyTimm
All I can say is, Tegan is absolutely professional and talented beyond words ?being from the industry previously and very particular on where I go and who I used I was very excited on my choice of Tegan... ?I was extremely blessed to have my eyebrows microbladed on Monday (29/01) and can honestly say I am more than over the moon on the results I got and the constant care and professionalism I received from Tegan !!! All Your work is out of this world and you take so much pride (and a lot of perfection) in EVERYTHING you do ! I'm honestly so proud and couldn't be happier!! Tegs, here is to many more happy adventures for you and your amazing work??? I am definitely the biggest fan of Just Beauty ?
Khuzwayo Xolo Sbahle Ntandoyenkosi
I had a great experience with Tegan she is so professional she explain everything very clear when she is teaching you her work is just amazing??
Michelle Nugent
All I can say is WoW! Totally loving my eyeliner! Tegan made me feel so relaxed and calm during the treatment. Highly recommend Tegan, her work is amazing! Thank you for my beautiful eyes ?
Lisa-anne Patricks
I did my lash extension training with Tegan and I was super impressed. She was so professional from the time I arrived to the time I left. She had so much patience with me. She is genuinely good at what she does! I would definitely recommend her to everybody!
Zelda Stigling
Tegan! Thank you for the eyebrow/lip wax and brow & last tint!!! I loooooove my eyebrows it looks awesome! Received a lot of compliments !! I will recommend you to ALL my friends & family!!!! ??? Zelda
START