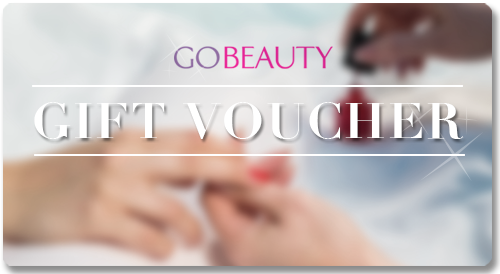 Matis Fourways
Fourways Mall, Johannesburg, Gauteng
Why not let us call you?
(within 5 mins)
THE PLACE
Type: Spa
Speciality: Skincare treatments
Access: in shopping mall
Open Plan: 1
Private Rooms: 4
Couples Rooms: 0
Therapists: 5
COMFORTS
Wi-Fi
Ambient Scent
Ambient Music
Stylish establishment
Creche / childcare
Fluffy towels
Garden / outdoor space
Heated treatment bed
Place to hang your clothes
Payment by credit card
services offered
Eyelash extensions
from R895
Permanent makeup
from R950
Add Nail Art Per Nail
R20
Add On Fresh Look(Eye)
R590
Add On Initiale Mask
R420
Add On Purely Perfect
R320
F Intensive Densi-Age
R1050
F Lifting Resculpting
R1250
F Nourishing Comforting
R600
F Performance Correcting
R1100
F Premium Activ Caviar
R1550
Special Offers
Hydrating Facial & Gel Polish R690
Enquire
about this
As a committed home to this luxurious brand, Matis Fourways offers top of the range beauty services, ensuring the most value for your money.
Matis Fourways employs qualified professionals to ensure quality in all treatments. Our aim is to create an inviting, personal environment where all staff show care, attention to detail, and are always welcoming, where your comfort & satisfaction remains at the top of our priorities.
#6 out of 21 Spas in Four Ways
Reviews
Ambience

Cleanliness

Facilities

Staff

Value
Have you been here? Write a review
Showing 1-10 of 28 items.
Annice du Venage
Super fast delivery for online shopping! Would definitely recommend repurchasing with this company!
Eldette Bauer
Fantastic salon with wonderful staff. Had a great massage, thank you Matis Fourways!
Pamela Cherry
I went to get my nails done at Matis Fourways heavily pregnant and during my treatment I suddenly felt very ill. The team was so amazing in helping me and calling a family member to come pick me up. They looked after me and went over and above what I would have expected of them. I love love love this nail and beauty bar. Thank you Matis xxx
Bonita Hornsby
Had theeee BEST Pedi at Matis Fourways today!!! My feet look and feel Absolutely Amazing!!! The owner and her staff ALWAYS go above and beyond to make their clients feel sooo welcome and of course I got to take advantage of their fabulous Special!!!
Hayley Jill Newel
I had a deluxe pedi and my feet are super smooth and looking great! It was amazing to just close my eyes, switch off and relax. Thank you Matis Fourways for a stunning treatment. Will definitely be back!
Candice Lane
Amazing!!! My nails look lovely, what an amazing experience!!!
Basty Prince
First timer, and what a wonderful exeperience it was. Chuma was super friendly and helpful when it came to explaining about the process. She gave pointers without trying to force a product on you which I appreciated very much. I now understand the appeal, and will definitely be back.
Linda Ines Mwamba
Amazing facial! My therapist knew exactly what to recommend for my dry skin without pushing for sales. Thank you Dineo. Thoroughly enjoyed it. I'll definitely be back.
START