Now Closed
but you can still book
Natural Living Spa and Wellness Center
Spa
42a Grobler Street, Polokwane
ask any question
Rewarded
Natural Living Spa and Wellness Center
42a Grobler Street, Polokwane
Why not let us call you?
(first thing when we open)
THE PLACE
Type: Day Spa
Speciality: Facials and Massage
Access: Private Gardens
Open Plan: 2
Private Rooms: 4
Couples Rooms: 1
Therapists: 6
COMFORTS
Ambient Scent
Ambient Music
Luxury atmosphere
Stylish establishment
Comfortable environment
Pool
Relaxation room
Fluffy towels
Garden / outdoor space
Place to hang your clothes
Changing rooms
Refreshments served
Restroom on premises
Payment by credit card
services offered
Nail Treatments
from R220
Body Treatments
from R350
Signature Treatments
from R950
Specialised Packages
from R1600
POPULAR treatments
!QMS MEDICOSMETICS TREATMENTS
Deep Cleansing Intense Treatment
R750
Neo Tissuedermie Treatment
R1050
SK Alpha Revital Treatment
R890
Collagen Rejuvenation Treatment
R950
!QMS MEDICOSMETICS OXYGEN TREATMENTS
MED Oxygen Treatment
R950
Pure Oxygen Treatment
R950
Skin Cell Renewall Cellular Marine
R1300
!QMS Skin Cell Renewal ISE
R1500
Pigmentation Corrector
R1400
Lip Zone Concentrate
R1100
Deep Cleanse Treatment
R490
Penta Salaic Treatment
R780
Cellular Recreation Treatment
R650
Clarifying Teen Treatment
R350
Deep Cleansing Treatment
R450
Bio-Tech Anti Age Treatment
R800
Calm Hydrating Treatment
R600
Amazon Deep Cleansing Treatment
R380
Essel Signature Treatment
R460
DNA EPINEW Anti Aging Treatment
R460
DNA Ultra Hydrating Express Treatment
R400
ESSEL Hydrating Hot Stone Treatment
R450
Destress Cooling Treatment
R380
Pigmentation Treatment
R560
Skin Tone Treatments
R560
Special Offers
Relax this February with a Full body massage 60 for Only R450 p/person OR R800 p/couple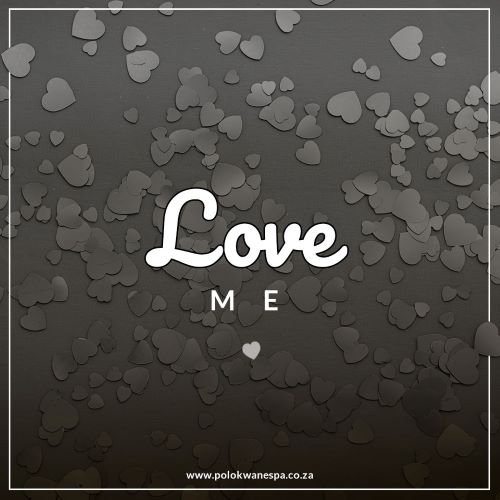 Enquire
about this
Natural Living Spa and Wellness Center has welcomed thousands of happy and relaxed clients into our luxurious facility. Our well trained staff is focussed on your well-being through relaxing and fulfilling treatments. Whether you choose a quick treatment, or a full day pamper, you will always leave feeling refreshed, relaxed and rejuvenated.
Capturing the essence of Limpopo's lush gardens and greenery, the bushveld inspired Spa in Polokwane CBD, is a luxurious, tailored-to-perfection destination for well-being. The city's leading day spa, bushveld-style urban retreat features 8 state of the art treatment rooms – including a deluxe couple's suite – all circled around our beautiful outdoor pool area. Choose from a variety of massage, skincare and beauty spa treatments. While waiting for your booked appointments, relax or chat with friends at Natural Living Spa & Wellness Center, Polokwane's most visited spa lounge, while enjoying drinks and light cuisine in the comfort of this top Limpopo day spa. You'll be tempted to linger for hours.
#1 out of 1 Spas in Polokwane
Reviews
Ambience

Cleanliness

Facilities

Staff

Value
Have you been here? Write a review
Showing 31-40 of 61 items.
Motlatjo Skyvolex Masipa
the best of the best. out of this world
Dolly Modikwa Makgoba
My go-to place for facials and massages. Relaxing atmosphere
Charmaine Jansen
Will recommend to everybody!! Absolutely professional fantastic service and products. Loved every minute, thanks to Lerato for my facial, will definitely be back soon!!
Micaela Benson
Out of this world experience! Polokwane's hidden jewel ?
Marlize Adendorff Van Jaarsveldt
Seemole Rose Matlou
Beautiful place with lovely therapist ??????
Amy Moana Taylor
Such an awesome day! Friendly staff, well looked after and organized.
Tlangelani Mavundza
The service was great, enjoyed the massages and the environment. Everything was on point. Hmmmm and the food was delicious am definitely coming back.