Now Closed
but you can still book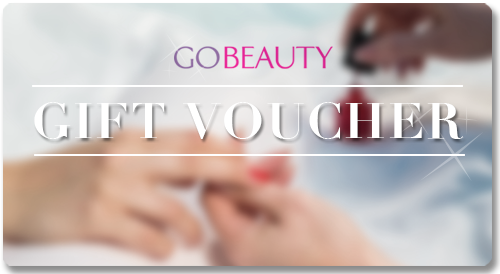 ONQ Makeup
Cape Town, Western Cape
Why not let us call you?
(first thing when we open)
THE PLACE
Type: Freelance Makeup Artist
Speciality: Special events Makeup & makeup workshops
Access: Mobile
Open Plan: 0
Private Rooms: 0
Couples Rooms: 0
Therapists: 1
COMFORTS
Payment by credit card
Welcome to Onqmakeup.
I am Qaanita Abrahams, founder & owner of On Q Makeup.

I feel like I came out of the womb with beauty on the brain. I have spent ridiculous and glorious hours honing and mastering the art of makeup artistry turning my hobby into a much loved career.

Not only do I have a desire to make you look amazing for a day but there is a real focus on personal education on skillful application with my clients which has earned me such a strong and loyal clientele base.

My signature services and palpable passion for the profession have afforded me the pleasure of working with top local designers, photographers, talented musicians, top model and various fashion weeks.

In the last few years I have also become the go to girl in the bridal makeup industry due to my mantra that make up does not need to be intimidating.

Who knows what the future holds but If there's makeup in it I will be pretty darn happy.

Here's what my clients have to say about me:


" Qaanita is the consummate professional. Talented, knowledgeable and my
personal choice for my own make-up." Laverne Vermeulen, Magazine Editor

" She is the go to girl for high fashion shoots and I highly recommend On Q
Makeup Service" Shezan Wagie, Fashion Photographer

" I have never felt more beautiful than the day I got married and that's
exactly how it should it should be, This could not have been possible
without Quaanita. She did a phenomenal Job" Samantha Brown, Recent Bride

" I was terrified to do a glamourous makeover shoot because it was
completely out of my comfort zone but once I saw my makeup my confidence was
boosted and I felt ready. Qaanita talked me through the whole process all
the way and gave me tips that I could easily do at home"

"I love the makeup lesson and makeover that Qaanita did on me, it really
showed me how to apply makeup affectively for day and night use and look
professional and well-groomed at all times which I just love"

Services offered
Matric Ball
Glam Make up
Events
Weddings
Lash extentions
Workshops
#3 out of 3 Makeup Artists in Cape Town
Reviews
Ambience

Cleanliness

Facilities

Staff

Value
Have you been here? Write a review
Showing 1-10 of 72 items.
Shaheeda Solomon
Qaanita did my make up for my wedding, and I absolutely loved it. My make up lasted all day and everyone complimented me on how beautiful my make up was. I loved how professional she was, reliable, flexible and such a beautiful lady inside and out ?
Saabirah Isaacs
All I can say is Amazing! Job well done, knows exactly what she is doing. Loved our little morning tea session as well??? Would recommend to anyone Thanks again !
Evalicia Landers Lakey
Fabulous! Awesome ! Take your pick! Had such a fun filled learning experience with awesome company, awesome food but most of all, AWESOME QAAUNITA #OnQmakeup
Preshika Mohanlall Rampersad
Hey everyone! Last November I attended a wedding in Cape Town . After weeks of searching for a mua, I came across Quaanita's instagram page and instantly I knew I'd choose Onq to make me up :) Meeting Quaanita on day, I felt comfortable, she was kind and helpful (she even helped choose the best accessories to compliment my outfit) & My make up was as they say it... On fleek ;-) Thank u Quaanita @Onq makeup. Ur amazing, keep up on doing what u do best! ? ? ?
Roshan Titus
I don't wear makeup up but you guys make me wanna start. Everything is on point. A simple elegance.
Aneesa Ebrahim
Love that smile always a pleasure working by your side ?
Alan Troy
My friend Guy Stern told me about this page. He said the products are amazing. Anyway I referred my girlfriend and she loves everything. Especially the videos which are great and very helpful. Well done!!
Rashieda Goolam Ajeraan
Excellent service, knowledgeable and passionate! ???
Mariam Jakoet-Harris
Always professional and great makeup to suit the occasion and your personality ?
Janice Jones
Yesterday had a glam session with Quaanita, a beauty of a person, inside out! And her lashes, to die for! Q has magical hands she turned me into a glamorous doll with lashes to kill! Can't wait for another session and a different set for lashes! Onqmakeup lashes RULES!
START