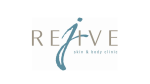 Now Closed
but you can still book
Rejive Skin & Body Clinic
Aesthetic Clinic
429A Queens Crescent, Lynnwood, Pretoria, South Africa
Rewarded
Rejive Skin & Body Clinic
429A Queens Crescent, Lynnwood, Pretoria, South Africa
Why not let us call you?
(first thing when we open)
THE PLACE
Type: Aesthetic Clinic
Speciality: Skin and Body Treatments
Access: Off street parking
Open Plan: 3
Private Rooms: 2
Couples Rooms: 1
Therapists: 4
COMFORTS
Products available online
Wi-Fi
Ambient Music
Stylish establishment
Fluffy towels
Female & male treatments
Restroom on premises
Payment by credit card
Relaxing atmosphere
Located in Lynnwood, Pretoria, The Rejive Skin & Body Clinic offers a unique approach to wellness where aesthetics, rejuvenation and enlightenment converge.
It is the ultimate source for the most recognized and effective anti-aging and aesthetic skin care procedures. At the Rejive Skin & Body Clinic, we use a unique combination of cutting-edge technology, customized skin care programs and client education to help each individual meet and surpass their own expectations. This innovative and tailored approach, allows us to safely and effectively treat men and women of all skin types and colors.
#1 out of 1 Aesthetic Clinics in Lynnwood
Reviews
Ambience

Cleanliness

Facilities

Staff

Value
Have you been here? Write a review
Showing 1-1 of 1 item.
Tell us what was your experience like?
Rejive gives a very welcoming atmosphere and provides a relaxing environment with very knowledgeable and helpful staff.
What did you like?
First impression was amazing. The rooms are very clean and neat which is accomponied by a beautifully kept garden which compliments the treatments. Additionally the staff were very strict with being Covid 19 complient and keeping the patient safe and comfortable.
What can be improved?
What would you recommend to others?
For all facial consultation and beauty treatments with minimal downtime I would highly recommend Dr Rouxlene Merbold