Now Closed
but you can still book
Rouge Day Spa
Spa
27 Gibson Road, Kenilworth, Cape Town
ask any question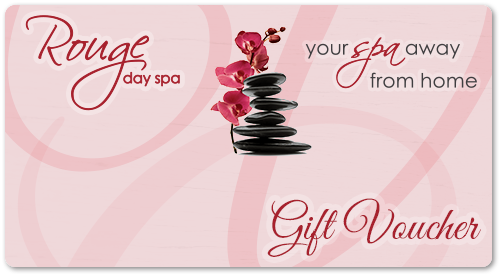 Rouge Day Spa
27 Gibson Road, Kenilworth, Cape Town
Kenilworth
Why not let us call you?
(first thing when we open)
THE PLACE
Type: Day Spa
Speciality: Manicures and Massage
Access: set in own garden
Open Plan: 2
Private Rooms: 3
Couples Rooms: 1
Therapists: 5
COMFORTS
Wi-Fi
Ambient Scent
Ambient Music
Luxury environment
Comfortable environment
Pool
Relaxation room
Garden / outdoor space
Place to hang your clothes
Female & male treatments
Restroom on premises
Payment by credit card
services offered
Special Offers
MondayMani Special: Book Gelish applications for only R150 or Morgan Taylor express manicures or pedicures for only R100.
Enquire
about this
15% off all Waxes
Enquire
about this
Winter Warmer Package R900: 2.5hr- 60min Detoxifying Full Body Massage, 30min Indian Head Massage, Moisture Boosting Heel Peel & Softening Foot Treatment. With hot chocolate and marshmallows
Enquire
about this
Rouge Spa is a health and beauty day spa in Kenilworth, Cape Town, conveniently situated close to many popular hotels, restaurants and shopping areas of the Southern Suburbs.
Rouge Day Spa encourages the guests to use the sun deck, swimming pool and tanning loungers – before or after your treatment – so please bring along your bathing suit or bikini if you wish to fully enjoy our facilities. In winter we offer our cosy relaxation lounge complete with a roaring fireplace and free wifi facilities.
#3 out of 37 Spas in Claremont
Reviews
Ambience

Cleanliness

Facilities

Staff

Value
Have you been here? Write a review
Showing 1-10 of 121 items.
Delicia Aqeelah Savahl
Great staff and a very comfortable setting. I would recommend this day spa to anyone looking for some pampering.
Karen Hitzeroth
Very professional staff from the booking to the reminder. I had such a great lovely time and hoping and so close to home it's most def going to become a regular stop for me ??????
Widaad Ahmiedaad Benjamin
Eloise De Waal
My first visit yesterday but definitely not my last?loved the atmosphere and the girls really treated us well. See you ladies soon and keep up the good work??
Desiree De Waal
I loved the ladies. They made the experience personal while maintaining a very professional attitude. Yes, each one thought their therapist is the best. Will definitely be back soon.
Janine Castle
Really great spa in the Southern Suburbs. Relaxing atmosphere with friendly staff. I had my treatments done by Charity who was very precise in her work and extremely professional. I will definitely be returning on my next visit to Cape Town
Maya Noma T Wolff
We had such a lovely time here and will definitely be back. Staff was friendly and even when our therapist was running late they made sure we were well seen to while we waited by offering us a fruit salad for breakfast. The hot stone massage was heavenly and the pedicures a dream! Thanks Ladies, what a treat !
Lizette De Waal
I was there for the first time today and I LOVED! I will definately be back there again! We were six for the pedi and movie. Each one of us thought our therapist was the absolute best! They will most definately see me again?????
START