Now Closed
but you can still book
Royal Orchid Thai Spa
Spa
Trinity Village Shopping Centre, Knoppiesdoring Street, Randpark Ridge Randburg, Gauteng
ask any question
Rewarded
Royal Orchid Thai Spa
Trinity Village Shopping Centre, Knoppiesdoring Street, Randpark Ridge Randburg, Gauteng
Why not let us call you?
(first thing when we open)
THE PLACE
Type: Day Spa
Speciality: Massage and Body treatments
Access: off street
Open Plan: 1
Private Rooms: 9
Couples Rooms: 5
Therapists: 15
COMFORTS
Luxury atmosphere
Hydro
Sauna
Relaxation room
Fluffy towels
Garden / outdoor space
Steam Room
Refreshments served
Female & male treatments
Restroom on premises
Spa gown / slippers
Payment by credit card
Mobile services available
services offered
Garra-Rufa Fish Treatments
from R100
Body treatments
from R135
Floatation Pool
from R310
Special Offers
Announcing the BFF Spa Special - Book with your BFF for any regular spa treatment or package for a Tuesday, Wednesday or Thursday and get 10% off your bill.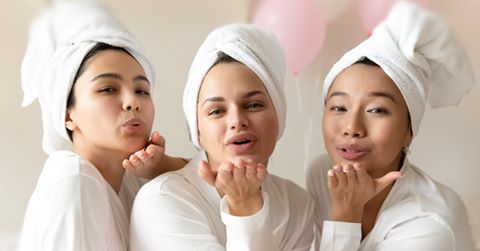 Enquire
about this
Royal Orchid Thai Day Spa Johannesburg brings an authentic Thai Spa experience to South Africa. Thailand is famous for its spa culture. People flock there from all corners of the globe to replenish their bodies and minds. Ancient herbal remedies and magnificent surroundings make this a bucket list destination. A distant dream for most of us you would think. A dream no longer because you don't have to hop on a long haul flight for your Thai pampering experience. We have our own bit of Thailand right here in Randpark Ridge, north of Johannesburg.
We use Traditional Thai Therapies and Luxurious treatment products. Trained Therapists, dressed in authentic Thai costume, are experts in ancient Thai Treatments.
Our Thai Day Spa features 9 treatment rooms and 3 dual treatment rooms for couples, friends or family. We also have steam rooms, a flotation pool, Rasul chamber and much more. This is the perfect place for your Thai Spa Experience and some much need rest and relaxation.
#4 out of 14 Spas in Randburg
Reviews
Ambience

Cleanliness

Facilities

Staff

Value
Have you been here? Write a review
Showing 41-50 of 57 items.
Michelle Reynolds Pittie
Cold water and insufficient staff to support the hairdressers
Philippa Orme Earley
I had a lovely time today being spoilt for my birthday!! Thank you for all the He care taken!!
Carol Du Plessis
I was at the spa 4 months ago and I had the most delightful experience. I especially loved the Rasul Chamber. The massage was divine and could not recommend the place more highly. The staff were courteous, helpful and professional. I will definitely be back and bring my friends with.
Hazel Elliott Ammann
Quite upset that previous owners/managers said that my card from Urban Glow would still be valid and didn't give me a new card... And now since there are new owners its no longer valid. I know the new owners are not obliged to honour it but still feel its done in very bad taste. I will defiantly stop supporting you.
Lionel du Plessis
Totally worth it! Thank you Sherril - I know you have only been the new owner for a month and can see all the improvements already! Great experience!!!! ?
Amanda Vezi
I have found my new home...it was a surprise treatment dat my husband had organised for me. They played along till I got there. And the service was on another level. Monica, Palesa and Kgomotso thank you so much. It felt like I have known u ladies forever. What an experience I will b back.
Tereeza Arthur
Friendly and comadating. Had no baby sitter had to tag the kids along.