Now Closed
but you can still book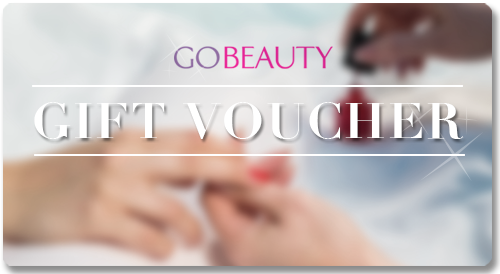 SkinSational Medical Aesthetics
10/2 Riverside Road, Beverly A.H- Fourways, Johannesburg
Why not let us call you?
(first thing when we open)
THE PLACE
Type: Aesthetic Clinic
Speciality: Medical and Aesthetics
Access: On street
Open Plan: 1
Private Rooms: 2
Couples Rooms: 0
Therapists: 5
COMFORTS
Ambient Scent
Ambient Music
Stylish establishment
Fluffy towels
Place to hang your clothes
services offered
LASER - Back & Shoulders
R2440
LASER - Back/Chest/Arms
R5100
LASER - Back/Should/Uarm
R2440
LASER - Bikini Standard
R610
LASER - BrdLine/Nec/Cheek
R1110
LASER - Chest (Female)
R1000
LASER - Chest (Male)
R1610
LASER - Face/HalfLeg/Uarm
R2500
Body treatments
from R195
DERM - Back Exfoliation
R530
LASER - Back & Shoulders
R2440
LASER - Back/Chest/Arms
R5100
LASER - Back/Should/Uarm
R2440
LASER - Neck (Female)
R445
LASER - Chest (Female)
R1000
LASER - Chest (Male)
R1610
LASER - Forehead (Female)
R280
LASER - Forehead (Male)
R335
LASER - Full Arm (Female)
R1665
LASER - Full Arm (Male)
R2000
LASER - Full Leg (Female)
R2775
LASER - Full Leg (Male)
R3550
LASER - Half Arm (Female)
R835
LASER - Half Arm (Male)
R1000
LASER - Half Leg (Female)
R1390
LASER - Half Leg (Male)
R1780
LASER - Neck (Female)
R445
G - Vitagel + Mini Mani
R255
H&F - Mani Mani + Cuticle
R165
H&F - Medi Pedi + Paint
R500
H&F - Medi Pedi(NO Paint)
R435
H&F - Mini Pedi + Cuticle
R165
H&F - Medi Pedi + Paint
R500
H&F - Medi Pedi(NO Paint)
R435
H&F - Mini Pedi + Cuticle
R165
LASER - Bikini Standard
R610
BT - Cocktail Lift ADD ON
R250
BT - Invisible Exp ADD ON
R200
BT - Quickly Clear ADD ON
R200
DERM - Colloidal Oatmeal
R140
DERM - Contour Masque
R140
DERM - High Frequency
R120
DERM - Pro 30 - Acne
R315
DERM - Pro 30 - Aging
R315
DERM - Pro 30 - Brighten
R315
DERM - Pro 30 - Normal
R315
DERM - Pro 30 - Sensitive
R315
DERM - Pro 60 - Acne
R625
DERM - Pro 60 - Aging
R625
DERM - Pro 60 - Brighten
R625
DERM - Pro 60 - Normal
R625
DERM - Pro 60 - Sensitive
R625
G - Nail Repair Per Nail
R35
Located in Fourways, SkinSational is a medical aesthetics salon helping you achieve younger, better looking skin without plastic surgery.
At SkinSational, not only do we want to make your experience a great one, but we also want to share us with your friends, family and acquaintances.
The people at SkinSational Medical Aesthetics, work together as a team, not only to meet your expectations but also to exceed them. Each therapist helps one another to ensure an extraordinary experience for you, our valued client.
#6 out of 6 Aesthetic Clinics in Witsloot
Reviews
Ambience

Cleanliness

Facilities

Staff

Value
Have you been here? Write a review
Showing 1-7 of 7 items.
Casey Alex Hall-Green
Rolandi and her mother treat everyone like they are nothing... block you when they owe you money and don't deliver on what was promised. I'll be going to hello Peter and will be reporting them as a scam
Sibongile Nkomo Pushy
Thank you so much Roland for my skin treatment.im so excited ....?
Carla de Klerk
Beautiful, peaceful venue, professional service with that added special touch. The peel was wonderful and my skin feels amazing! Will definitely return for more treatments soon.
Rolandi Venter
Tell us what was your experience like?
What did you like?
What can be improved?
What would you recommend to others?
BioMedical Chemical Peel
Suléne Nortjé
Thank you Rolandi for a terrifiic micro needling session!!! Both my husband and myself can see the remarkable results and its only day 2! Thank you for treating us , it was so special! Sulene
START