THE PLACE
Type: Hotel Spa
Speciality: Massages and Body Treatments
Access: in hotel
Open Plan: 2
Private Rooms: 4
Couples Rooms: 3
Therapists: 6
COMFORTS
Wi-Fi
Ambient Scent
Ambient Music
Stylish establishment
Pool
Sauna
Relaxation room
Fluffy towels
Garden / outdoor space
Steam Room
Refreshments served
Bathroom with shower
Female & male treatments
Restroom on premises
Spa gown / slippers
Payment by credit card
Accommodation available
Restaurant on site
Air-conditioned rooms
services offered
Special Packages
from R390
Lash Extensions
from R420
POPULAR treatments
Desert Glow Exfoliation
R490
Signature Treatment
R1380
Aroma Back, Neck & Shoulder 45min
R475
Aroma Back, Neck & Shoulder 30min
R420
Hot Stone Back, Neck & Shoulder 45min
R525
Hot Stone Back, Neck & Shoulder 30min
R435
Swedish Back, Neck & Shoulder 45min
R460
Swedish Back, Neck & Shoulder 30min
R405
St Andrews Escape Deluxe 360min
R2750
Pamper Package 300min
R1900
Hydro Bath – Love & Relaxing
R292
Hydro Bath – Unwinding Soak
R305
Unwinding Sauna Retreat
R248
Deluxe Steam Escape: Vitality
R381
Deluxe Steam Escape: Relaxing
R409
Deluxe Steam Escape: Detoxing
R431
Uplifting Wrap 140min
R1019
Kalahari Range: Cocoon Wrap 30min
R470
Detoxing Wrap 140min
R1081
Relaxing Wrap 140min
R1030
Mini Pedi for under 12's
R165
Nail Art – per Nail
R5 – R80
Lip / Chin / Nose / Feet (each)
R85
G5 Treatment (One Session)
R150
G5 Treatment (12 Sessions)
R1600
Electric Pads Treatment (One Session)
R130
Electric Pads Treatment (12 Session)
R1400
Combo Treatment (12 Sessions)
R2600
Mini Me Pamper Package (9yrs – 16yrs)
R390
Eyeliner – Top & Bottom
R1340
Full Lips – Lip Liner Included
R2540
Eyelash Enhancement – Top & Bottom
R1340
Special Offers
Pensioners Day Deals every Tuesday! Receive 20% off all Treatments & 5% off Products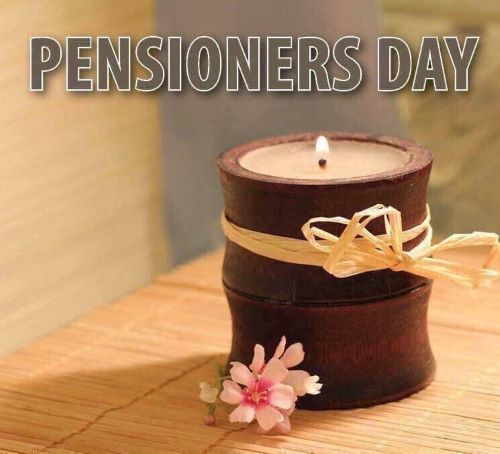 Enquire
about this
Andrews Spa is truly a Unique Sanctuary of Relaxation and Personal Rejuvenation, where we seek to pamper you as never before. Fringed by the beauty of nature and perfectly situated on the rooftop of the St Andrews Hotel, overlooking Gillooly's Dam.
Our Spa is an experience not to be missed, with soft, soothing music flowing through the Spa, giving you the Escape and Ambience, that your Mind, Body and Soul long for. We use only the purest natural ingredients for their specific beneficial properties on our guests. Our aim is to provide each of our guests with a special, memorable experience in a tranquil environment, away from the stress, hustle and bustle of daily life.
We pride ourselves in the fact that we make YOU the most important person when you're at the St Andrews Spa.
#3 out of 9 Spas in Bedfordview
Reviews
Ambience

Cleanliness

Facilities

Staff

Value
Have you been here? Write a review
Showing 1-10 of 41 items.
Eve Webb
Great service, friendly staff Will definitely go back
Jackie Walker
Nelly my therapist went out of her way to make my time at the spa a special one.
Priscilla Brink
I want to take the time to thank you all I loved the overall experience at the spa. I was looked after by the staff as if I was royalty. It was a one of a kind experience and I can most definitely recommend this spa to anyone. I loved it. Yes you will see me back.
Verity O'Donoghue
My daughter celebrated her birthday at the St Andrews Spa and it was the most amazing experience from start to finish. The service we received from Nelly, Tanita and their team was outstanding. Thank you to St Andrews Spa for a very special afternoon ??
Delia Ann Rowan
loved starting my pamper day with exfoliating & a hot shower. was pampered & spoilt. Had an awesome lunch. Finished my day with a wonderful pedicure ??
Keaboka Audrey Tau
it's a very classy place to be... awesome service they have indeed????
Nosipho Dyantyi
world class customer service, they have exceeded our expectations. very happy would reccomend to everyone. very clean facilities
Justine Burgess
A Spa with a view! We really enjoyed our Swedish Couple's Massage. So professional, friendly and very relaxing!
Palesa Ndo Mofokeng
I visited the Spa with friends after a much needed session, I'd just had a baby. I've been raving about it since. Definitely taking Hubby with next time :)
Lucy Spinola
Heavenly I will be back. Treatments are out of this world