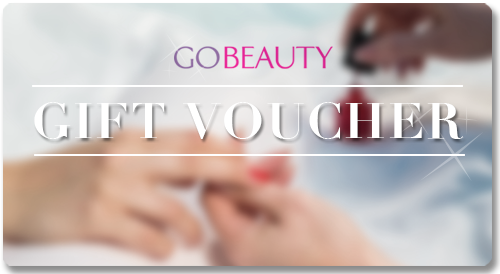 Testa Rossa Beauty
Birch Acres, Kempton Park, Johannesburg
Why not let us call you?
(first thing when we open)
THE PLACE
Type: Beauty Salon
Speciality: Nails and Makeup
Access: On street
Open Plan: 1
Private Rooms: 1
Couples Rooms: 0
Therapists: 1
COMFORTS
Ambient Music
Comfortable environment
Female & male treatments
Restroom on premises
Payment by credit card
Please note the below information if you are requesting the microblading treatment at Testa Rossa:
Micro Blading Pre-Treatment Advice
Please read carefully - Vital Information
 For all clients whom want to have permanent cosmetic makeup procedures performed:
We only use the very finest, sterile pigments available. They do not contain IRON OXIDE and are MRI safe. Even
though we combine this with the most advanced application techniques for our permanent makeup procedures,
some of these procedures need to be repeated because the original application can fade anywhere from 25% to
50%. Individual chemical and genetic skin can affect the final result.
 We cannot accurately predict how much fading you might experience with your procedure.
We sincerely hope that you are one of those lucky individuals who get perfect results with only one application,
but this cannot be guaranteed. Please remember that the amount of pigment you retain or lose after your initial
application is not a reflection of the quality of Megan Holliday's work. In case your procedure must be repeated,
you have to wait at least 42 days (6 weeks) from the date of your original application.
 Under no circumstances can an application be repeated within a time frame of less than 42 days (6 weeks).
 The tissue is not ready to absorb new pigment.
 Prices quoted for your permanent makeup is for your original permanent makeup procedure.
 Not all customers need touch-ups.
 If a touch-up is needed, you will be charged half of the original price listed on our pricelist of the specific
procedure you need a touch-up on.
 Touch-ups are done in the same time as your first procedure.
 Since delicate skin or sensitive areas may swell or redden slightly, it is advised that you are not to make social
plans for the same day.
 Electrolysis should not be done at least within 2 weeks prior of your procedure. Do not resume method of hair
removal for 2 weeks after the procedure.
 Do not dye eyelashes or eyebrows 1 week prior to procedure. Wait at least 2 weeks after the eyebrow procedure
before dying lashes or brows.
 Do not drink coffee the day of the procedure.
 Avoid alcohol for a few days (at least 3) prior to the procedure.
 Please take x2 Myprodol (or generic) capsules an hour before the procedure to make the procedure more
comfortable.
 If you have any laser treatment done after the permanent makeup, make sure the permanent makeup areas are
covered. (toothpaste or zinc oxide which is sun block)
Medication NOT to be taken for 7 days before your permanent makeup Procedure:
These will interfere with the anesthetic and you will not numb.
 Vitamin B12
 Any diet Pills
 Slimming mixtures
 Caffeine
 Anything that keeps you awake during the day
 Omega 3, 6 & 9 – thins your blood and all pigment will bleed out, It also causes bruises and swelling.
 Asprin or Ibrufen - thins your blood and all pigment will bleed out, It also causes bruises and swelling. (Please
note Myprodol tablets do not contain these)
#1 out of 1 Home-based Salons in Kempton Park
Reviews
Ambience

Cleanliness

Facilities

Staff

Value
Have you been here? Write a review
Showing 31-40 of 84 items.
Jeanné Lynne Butterworth
Megan is a an amazing artist. She is professional and friendly and made me feel like a queen on my wedding day( which was no easy task) If you're looking to have your make up done for any occasion - Megan is your person :-)
Marlene Van Der Mescht
Megan Holliday, Testa Rossa Beauty See Translation
Marlene Van Der Mescht
Megan Holliday from Testa Rossa Beauty, she does awesome work
Simone Vogt
I used Megan Holiday from Testa Rossa Beauty She was absolutely amazing and so reasonably priced
Alan Thorpe
Kempton park Testa Rossa Beauty Megan Holliday
Chynell Klopper
Megan, you have that difference that sets you apart from the rest! You are friendly and outgoing but at the same time so professional. My mom Ella, my cousin Tasmin Bradley and myself, looked stunning for my sisters wedding! Thank you! I will definitely be seeing you soon!!!
Lee-Anne Gibson
Thank you for making us look beautiful for my wedding, you are the best ?
Verna Els
Thanks so much for the great Halloween make up and for doing it within our time frame. Much appreciated!! Will recommend Megan any day :)
Nadia Jamaloodeen
Megan is truly a star and brilliant and super friendly..her work was on point and lasted the whole night last night for all 3 our halloween faces that she had done.i will definately be using you again Megan for nails etc...thanks a mil...
START