Now Closed
but you can still book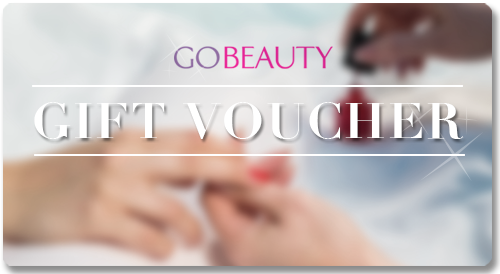 The Beauty Box Northcliff
38 Rockcliff Drive, 2195 Northcliff, Gauteng
Why not let us call you?
(first thing when we open)
THE PLACE
Type: Beauty Salon and Spa
Speciality: Nails, Skincare, Massage, Microblading, Makeup, Laser, Spray Tanning, Spa Packages
Access: Private with security guards
Open Plan: 1
Private Rooms: 6
Couples Rooms: 0
Therapists: 15
COMFORTS
Ambient Scent
Ambient Music
Comfortable environment
Pool
Relaxation room
Garden / outdoor space
Place to hang your clothes
Refreshments served
Champagne / wine served
Female & male treatments
Restroom on premises
Spa gown / slippers
Payment by credit card
Payment by SnapScan
services offered
We are an upmarket salon and spa nestled in the hills of Northcliff, where you can come and relax and unwind away from the hustle and bustle of the surrounding city. We offer signature treatments ranging from facials, massages, reflexology, manicures and pedicures as well as beauty enhancements such as Microblading, Botox, Teeth Whitening, Waxing, Spray tanning. We also have a glam squad which can assist you with hair and makeup. Hence our slogan "Beauty in a Box". We also have very affordable spa packages ranging from standard packages to half day packages which include lunch on our patio.
#1 out of 27 Beauty Salons in Northcliff
Reviews
Ambience

Cleanliness

Facilities

Staff

Value
Have you been here? Write a review
Showing 21-30 of 138 items.
Faeeza Motala
The New hair dresser is terrible. She let me wait in with treatment for over 30 mins, forgetting about me. Trimmed my hair in seconds, didn't even focus on what she was doing. She was obviously in a rush. Then to top it off she let me walk out of there with soaking wet hair. I Didn't want a blow dry, however she could have just roughly dried it like any other salon. Bring back the male hairdresser that was here in the beginning! Won't be coming back.
Michelle Van Zyl
Such a classy salon! Friendly staff who go the extra mile to make you feel special. Loved my experience and will be back soon!
Jessica Du Preez
My happy place ? thank you ladies for the great quality in service
Shafeeqa Variawa
Fantastic!!!! Thx to all. Warm and friendly staff, great place??
Daniela Gomes
I booked an appointment in very short notice and got one. I arrived and all was good. I choose my color and then the lady went on doing my nails. I chose to do a gel overlay; I wasn't impressed with the end result at all - my cuticles had been painted!! So when I asked if I could please apply some cuticle oil at the end, the lady said no because the gel is going to come off - Then why is there such thing as cuticle oil? I am disappointed and will not go back.
Rosalye Karen De Villiers
This place is amazing! ???
Natacha Brandt
Not sure if just had bad luck or not , with all the stars and reviews . Booked a blow,cut and highlights with a manicure thrown in for my daughters birthday ,on arrival was told my daughter couldn't have highlites but colour ,so went ahead . Ended up leaving without cleaning color off her face not even asked how she would like hair cut , the apprentice cutting tips and blow waving her hair , I have to touch up and cut straight, while the hairdresser on her phone and then told... couldn't do manicure to come back another day as they couldn't fit it in . As all the therapists and all staff are standing outside having lunch , big disappointment for my daughters first experience on the spa treatment , I don't know about me but a paying customer being put aside while therapists etc pass money over clients and order food between then is not a peaceful professional environment ?and still paying the full price when she looks exactly the same now as before she went R699 later See more
START