Open Now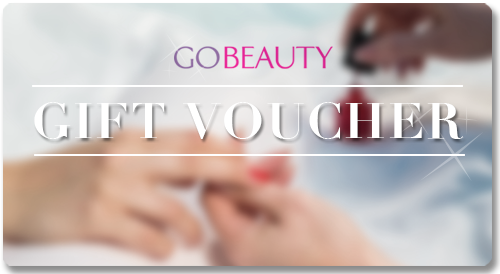 The Beauty Box Northcliff
38 Rockcliff Drive, 2195 Northcliff, Gauteng
Why not let us call you?
(within 5 mins)
THE PLACE
Type: Beauty Salon and Spa
Speciality: Nails, Skincare, Massage, Microblading, Makeup, Laser, Spray Tanning, Spa Packages
Access: Private with security guards
Open Plan: 1
Private Rooms: 6
Couples Rooms: 0
Therapists: 15
COMFORTS
Ambient Scent
Ambient Music
Comfortable environment
Pool
Relaxation room
Garden / outdoor space
Place to hang your clothes
Refreshments served
Champagne / wine served
Female & male treatments
Restroom on premises
Spa gown / slippers
Payment by credit card
Payment by SnapScan
Dedicated to Supreme Service
Special Offers
Melon infused Spa Treat (Pedi - R250, Mani R200)
Enquire
about this
We are an upmarket salon and spa nestled in the hills of Northcliff, where you can come and relax and unwind away from the hustle and bustle of the surrounding city. We offer signature treatments ranging from facials, massages, reflexology, manicures and pedicures as well as beauty enhancements such as Microblading, Botox, Teeth Whitening, Waxing, Spray tanning. We also have a glam squad which can assist you with hair and makeup. Hence our slogan "Beauty in a Box". We also have very affordable spa packages ranging from standard packages to half day packages which include lunch on our patio.
#1 out of 27 Beauty Salons in Northcliff
Reviews
Ambience

Cleanliness

Facilities

Staff

Value
Have you been here? Write a review
Showing 41-50 of 234 items.
Leonie Gill-Soper
Always special when I book at the Beauty Box. Was spoilt beyond for my birthday weekend and just love all the ladies there (Bonolo included). Thanks to Charlie and her Angels with her super special packages and skilled helpers..... you won't be getting rid of me anytime soon. Xxx
Leila Wilmot
As a regular client of beauty box it took me a lot to write this review, for the past year I have had amazing times at this beautiful and peaceful salon until recently. Becoming successful and have lots of clients unfortunately has caused the salon to go down quality wise, my first complaint is about so called manager Tamara, extremely unhelpful and such an unprofessional behaviour, being friendly doesn't mean you can be buddy buddy with a client, I wanted to change my appoin...tment from Wednesday to Thursday or Friday and the response I'm getting from Tamara is we can't help you as we have parties happening???? And response to my immediate complaint is "I will get maggy to call you on Monday" are you seriously expecting your client to wait that long? Her responses are short and rude. The second person that I can not bare to handle is Monique, girl you need to learn some respect, if I had changed you as my nail technician the only reason is your lack of knowledge about nails, in addition to your unprofessio
Izelle Venske Botes
Had a lot of terrible hairdressers and hair hazzards in the past haha but oh my , love the beauty box! The staff is friendly,attentive and most importantly experienced.i left there really happy with my hair and think i am a regular there now yay! Beautiful setting , upmarket and trendy and u even get champagne while waiting for your appointment.cheers to top service!
Ruth Anne Kitchin
Went with my mom to have our nails done for my wedding...both of us salon novices! Angel and Monique took a lot of time and care over our nails and the end result was beautiful. Very happy with the service we received! Will recommend to friends.
Jana van Niekerk
Super friendly staff, awesome atmosphere and great treatments all that plus a glass of bubbly.
Dawn Christine Ewen
Staff go out of their way to make you feel like a queen. What a lovely way to spoil yourself.
Annika Joubert
Absolutely loved the service. They go above and beyond to satisfy your needs. Will definitely keep coming back! ??
Josephine Pillay
Awesome experience. MOM really enjoyed her day of pampering. Very welcoming staff.
START