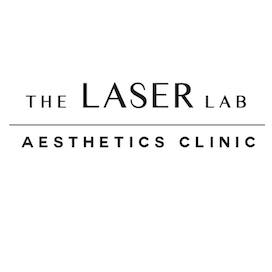 Now Closed
but you can still book
The Laserlab
Aesthetic Clinic
De wet square, Church street, Stellenbosch
ask any question
Rewarded
The Laserlab
De wet square, Church street, Stellenbosch
Stellenbosh, south africa
Why not let us call you?
(first thing when we open)
THE PLACE
Type: Aesthetic Salon
Speciality: Laser
Access: Off street
Open Plan: 0
Private Rooms: 3
Couples Rooms: 0
Therapists: 4
COMFORTS
Products available online
Ambient Scent
Luxury atmosphere
Stylish establishment
Female & male treatments
Restroom on premises
Payment by credit card
Air-conditioned rooms
services offered
Liquid Facelift
from R5000
Fat Lipolysis /Ceccarelli
from R800
POPULAR treatments
Acrylic Colour Overlay
R410
Acrylic Soak Off and New Set
R80
Silk / Fibre Natural Nail Repair
R40
Add: Gel Overlay Acrylic
R140
Add: Gel Ombre over Acrylic
R160
Bio Sculpture Gel Overlay
R295
Soak Off with New Set
R50
Natural / French Sculptured Acrylic
R440/R470
Natural / French Tips with Acrylic
R420
Natural Tips with French Acrylic Cover
R450
Bio Sculpture Gel Overlay
R295
Soak Off with a New Set
R50
LASER HAIR REMOVAL - BACK
Mini Lower Back (ladies)
R650
Mini Lower Back (gents)
R860
Lower / Upper Back (ladies)
R1300
Lower / Upper Back (gents)
R1700
LASER HAIR REMOVAL - FRONT
Belly Button Path (gents)
R340
Chest and Tummy (ladies )
R1800
Chest and Tummy (gents)
R2600
Belly Button Path (ladies)
R280
LAMELLE FACIALS (comp brow or lash tint)
Face, Neck and V-Chest
R1600
Add On: Mesoestetic Ampoules
R160
LASER HAIR REMOVAL - FACE
Shave Lines (ladies)
R295
Full Beard Including Neck (ladies)
R750
Full Beard Including Neck (gents)
R960
Beard Excluding Neck (ladies)
R650
Beard Excluding Neck (gents)
R860
LASER HAIR REMOVAL - BIKINI
Sides and Top (ladies)
R690
Sides and Top (gents)
R790
LASER HAIR REMOVAL - LEGS
Feet Excluding Toes (ladies)
R290
Feet Excluding Toes (gents)
R350
Feet Including Toes (ladies)
R300
Feet Including Toes (gents)
R340
Lower Excluding Knee (ladies)
R1600
Lower Excluding Knee (gents)
R1700
Lower Including Knee (ladies)
R1700
Lower Including Knee (gents)
R1800
Top Excluding Knee (ladies)
R1600
Top Excluding Knee (gents)
R1700
Top Including Knee (ladies)
R1700
Top Including Knee (gents)
R1800
LASER HAIR REMOVAL - ARMS
Half Arm Excluding Elbow (ladies)
R750
Half Arm Excluding Elbow (gents)
R1060
Half Arm Including Elbow (ladies)
R960
Half Arm Including Elbow (gents)
R1290
Half Upper Arm Excluding Elbow (ladies)
R790
Half Upper Arm Excluding Elbow (gents)
R990
Hands Including Fingers (ladies)
R300
Hands Including Fingers (gents)
R360
MESOESTETIC CHEMICAL PEELS
The Depigmenting Project
R4950
The Age Reversal Project
R7350
SKIN PACKAGES - MESOESTETIC
Depigmenting Gameplan
R5400
SKIN PACKAGES - CLARIFYING GAMEPLAN
Anti-Aging Gameplan
R8600
NON-SURGICAL FACIAL AESTHETICS
Liquid Facelift
from R5000
Skin Booster per syringe
R2800
Anti Wrinkle Injection per unit
R60
FAT LIPOLYSIS / CECCARELLI
Offering the worlds latest laser hair removal tech- Alma Seprano Platinum.3 Technologies in 1. Advanced Skincare and Anti-wrinkle treatments.
#1 out of 1 Aesthetic Clinics in Stellenbosch
Reviews
Ambience

Cleanliness

Facilities

Staff

Value
Have you been here? Write a review
Showing 11-20 of 39 items.
Inge Matthee
It has been a virtually painless journey at laser lab with great service so far! Just finished my 6 sessions and I am seeing great results! Moving into maintenance phase now but overall my hair growth has decreased by like 70% already!
Nina Hornlein
After only 4 sessions of laser I have had such good results - almost no hair left to fuss about. I am so happy with the service and can't wait to see even further results.
Hanlie Annandale
Amazing results! And so easy and quick...and not sore! Love it!
Elzette Pienaar
I have just completed my first round of 6 laser treatments. Around 80% or more of the hair is completely removed so I am very pleased. And very excited to continue with maintenance and see further results. I used to struggle with ingrown hairs a lot and the laser totally solved that problem! Gina is very friendly and helpful and knows what she is doing.
Isabel Pyper
Had an amazing session last week at the new Durbanville branch. Very professional and good treatment ??
Summer van Haght
The LED face mask has utterly changed my skin, from regular breakouts to clear skin with an even tone. I have also gone for 5 laser hair removal treatments to date, and the hair is almost completely non-existent. It works so well! In addition, Gina is friendly and so helpful! A really great experience overall.