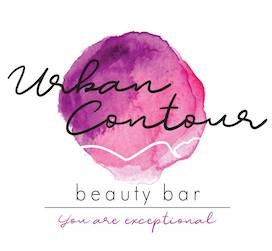 Now Closed
but you can still book
Urban Contour
Beauty Salon
50 Old Main Road, The Colony Centre, Shop 11 Hillcrest, KwaZulu-Natal
Rewarded
Urban Contour
50 Old Main Road, The Colony Centre, Shop 11 Hillcrest, KwaZulu-Natal
Why not let us call you?
(first thing when we open)
THE PLACE
Type: Nail Salon
Speciality: Nails and Lashes
Access: On Street
Open Plan: 1
Private Rooms: 2
Couples Rooms: 0
Therapists: 3
COMFORTS
Ambient Scent
Ambient Music
Stylish establishment
Comfortable environment
Restroom on premises
Payment by credit card
services offered
Pamper Parties
from R235 pp
Mini Me Pamper Packages
from R350 pp
POPULAR treatments
Little Miss Package (min 5 children)
R350 pp
Little Princess Package (min 5 children)
R400 pp
Student Treat Package (min 5 young ladies 12 yrs and above)
R450 pp
Urban C Quickie (min 4 people)
R235 pp
Urban C Not so Quickie (min 4 people)
R510 pp
Urban C Pamper-niss (min 4 people)
R570 pp
Urban C Deluxe Pamper-niss (min 4 people)
R700
Plain Set - Students
R220
Full Creative - Adults
R400
Acrylic Built Tips with Gel Polish Over
R350
Eyeliner Top or Bottom
R1000
Eyeliner Tip or Bottom Touch Up
R700
Eyeliner Top and Bottom
R1300
Eyeliner Top and Bottom Touch Up
R900
Eyeliner Top and Bottom with bottom or top mucosal
R1800
Eyeliner Top and Bottom with bottom or top mucosal Touch Up
R1200
Eyeliner Top and Bottom with bottom and top mucosal
R2200
Eyeliner Top and Bottom with bottom and top mucosal Touch Up
R1500
Lip, Chin OR Brow Wax
R75
Lip, Chin AND Brow Wax
R160
Lash and Brow Shape and Tint
R140
Acrylic Dip Overlay (one coat with treatment)
R65
Extra Nail Art per Finger
R27
Fixes and Tip Replacements after first week
R27
Preggie - Gel Polish Toes (6 months plus)
R130
Urban Contour specialises in making woman from all walks of life feel and look gorgeous. Ranging from artistic nails, natural looking lashes.
We have an in-house brow master, who will wax & tint your brows into catwalk ready shape.
For nails, bring us your artsy challenges, Liz loves being challenged with funky and complicated art. Hannah is amazing with straight lines and the finer details.
Brightness our Pedi Queen will get those feet soft, smooth and soooooo well pampered.
We love making our clients feel relaxed and welcome.
We strive for excellence in our work and customer service.
We are excited to meet you.
#2 out of 4 Beauty Salons in Hillcrest
Reviews
Ambience

Cleanliness

Facilities

Staff

Value
Have you been here? Write a review
Showing 1-10 of 52 items.
Tell us what was your experience like?
AMAZING !!!!
What did you like?
I love they energy
What can be improved?
Nothing, everything is just perfect
What would you recommend to others?
Everything, i just love everything
Sharon Abbey Kirkiridis
Fantastic ladies. Always have a good laugh. Give Sophie Carter Blanche with my nails and she never disappoints
Carri Elizabeth Ledden
I love this place! My favourite nail bar with my favourite people!
Myrea Van Niekerk
My me time - absolute bliss and relax! Thanknyoy Areale van Staden! i always feel amazing after my beautiful nails ??
Zamasnama Khoza
If you don't do your nails and lashes at urban contour, I don't know what you doing with your life. They work is amazing and the staff is even better ??
Leonita Joy Govender
I have tried quite a few nail salons but Urban Contour is by far the best. From the online reminder and options to reschedule, they are so convenient! The staff are amazing and so friendly. The whole salon has a "good vibe" rather than the usual gossip sessions that makes a customer feel rather awkward. My nail tech was so good and I got exactly what I wanted! I will definitely be back ??????
Caitie Dormer
Absolutely love Urban Contour! Beautiful people, amazing vibe and always walk out feeling excited about my new nails. Thanks Lizaan.
Deborah Snyman
Love the creativity, the great vibe and the friendly team at Urban Contour. Always delighted with my new nails ??
Tiffany-Leigh Roe
Awesome place. Great nail art
Jenn Barnard
Urban contour has been nothing short of talented and incredible for the past 2 years I have been going to the salon ! Liz thank you for always making each set my favourite set - all you girls are extremely talented and grateful for you all ???? great service and the best company!!