Now Closed
but you can still book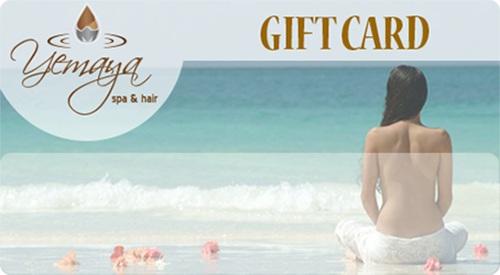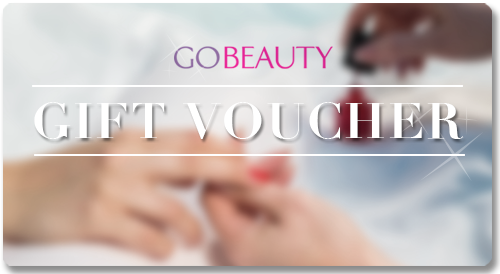 Yemaya Spa and Hair
76 Regent Road, Seapoint, Cape Town, South Africa
Sea Point
Why not let us call you?
(first thing when we open)
THE PLACE
Type: Spa
Speciality: Hair, Nails and Beauty
Access: In shopping mall
Open Plan: 12
Private Rooms: 8
Couples Rooms: 2
Therapists: 20
COMFORTS
Wi-Fi
Ambient Scent
Ambient Music
Luxury environment
Stylish establishment
Creche / childcare
Fluffy towels
Garden / outdoor space
Heated treatment bed
Place to hang your clothes
Refreshments served
Restroom on premises
Payment by credit card
services offered
Laser Hair Removal
from R400
Ladies Hair treatments
from R390
Manicure
from R170
Pedicure
from R190
Dermalogica Facial
from R560
Guinot Facial
from R440
Massage
from R290
Waxing and Tinting
from R75
POPULAR treatments
Yemaya Full Body Massage 60min
R570
Mellow Mama Pregnancy Massage
R600
Bellabaci Massage 60min
R670
Guinot Hydradermie Facial
R690
Guinot Hydradermie Facial
R1100
Dermalogica Prescriptive Facial
R400
Dermalogica Age Smart Facial
R570
Eyelash Extensions
R710
Threading - sides of face
R150
Acrylic Nails Full Set
R395
Gelish Application
R240
Gelish Manicure
R370
Gelish Pedicure
R380
Laser Hair Removal - Underarm
R400
Threading - Full Face
R270
From the minute you enter Yemaya Spa you will be taken on a unique journey that has been created only for you. Designed to subconsciously stimulate all your senses, you will enter a luxurious blend of traditional and modern therapies. Our innovative beauty treatments and products are of the highest quality. Their result is a unique and effective synthesis that regenerates and restores, leaving you with a feeling of deep relaxation and balance. What an extraordinary pleasure to regenerate body, mind and spirit in an environment where nature and technology blends this seamlessly.
#26 out of 37 Spas in Cape Town
Reviews
Ambience

Cleanliness

Facilities

Staff

Value
Have you been here? Write a review
Showing 1-10 of 194 items.
Helen Walton Searra
Probably the worst and most expensive "spa" experience of my life. Arrived at my appointment to find a 5 year old birthday party with cake and sweets all over the reception and loads of screeching little girls Feedback was not well received. Aggressive response. 'Spa' should be replaced with 'chop shop rip off' Never again!!
Saffy Doll
I did try to avoid writing a bad review - feeding it back to them directly. Awful from start to finish. From afar my nails look lovely but they are lumpy and I was charged for a full pedicure after having my feet dipped in water. Horrendous experience, fed it back to them and was met with an aggressive response... never again! Also my eyebrows look horrendous like two mismatched slugs I am so embarrassed ? I still have wax attached to my right eyebrow after being told the girl had another customer in and hurry up. Disorganised, unprofessional and overpriced.
Lerato Molele
What a horrible nail experience. No one was ready for me when i arrived, considering i had made an appointment. On arrival the nail bar was untidy with dirty towels all over the place. The nail technician did more talking than focusing on getting my nails done and the outcome was TERRIBLE! what couldve been an hour took 2 and half hours. I am disgustingly disappointed.
Amanda Moore
That was definitely a one time event. After damaging my cuticle so that it's still sore 6days later and failing to rectify the issue when given the opportunity, plus delivering the worst gelish I've ever had, I'll be taking my business elsewhere from here on.
Georgia Alexandra Lahusen
Marvelous gave me the best soak off and gelish application I have ever had. Her attention to detail is unrivaled - I'll definitely be back!
Kim Seaward
Thank you Bongiwe!!! I had my eye brows threaded & was impressed! My 2nd time there and I will be back???
Christie Peruso
Laticia did a wonderful job with bio sculpture ? thank you!
Samantha Jonas Reines
Been here in ages,had facial,wax and highlites done before,always lovely service at Yemaya.My hubby booked me for my Bday surprise facial wax this evening at 7, Bongi was awesome didn't skip any erea. High 5..
Alexi Silverman
Yemaya Spa is great - they always make an effort to fit in my booking. The treatments are high quality and the staff are awesome. Bongi always makes me laugh, she is warm and lovely, makes me feel so at home!
START