Click here for All Salons, Reviews and Bookings
Anti-Ageing Kit
Kalahari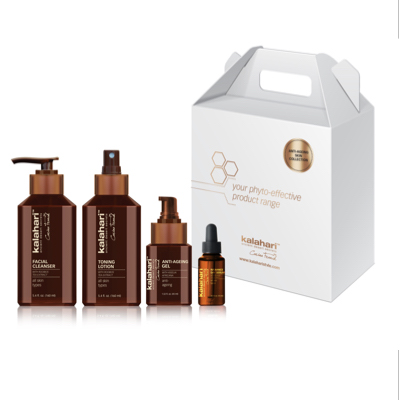 The Anti-ageing Home Care Kit is a selection of suitable products for the prevention of premature ageing and reduction of fine lines and wrinkles. The selection allows the client to experience the benefits of our anti-aging products. The selection includes:
Full Size 160ml Facial Cleanser,
160ml Toning Lotion
35ml Anti Ageing Gel
Trial size 10ml Enzyme Face Buff
Essential Day
Evening Moisturiser.
The Kit also includes a product information card to guide the client on additional treatment products and product application.
Rating
Brand

Where you can buy Anti-Ageing Kit ONLINE
FREE DELIVERY to your home or office
rivacy Policy