Click here for All Salons, Reviews and Bookings
Intense Finishing Touch Body Gel 200ml
RegimA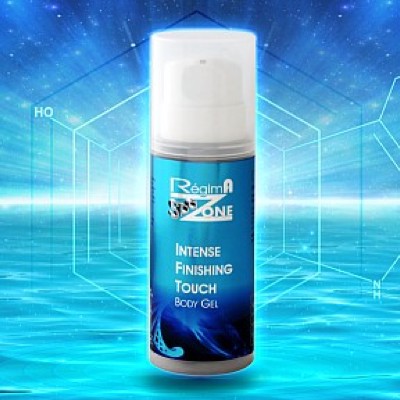 This cooling, revitalising gel, is a perfect way to finalise an indulgent spa treatment. It is intensely hydrating, yet non-greasy, drying to a film, locking in essential moisture.
An active substance rich in polysaccharides, derived from Japanese Lilyturf, a plant known to withstand drought due to hydrophilic properties, increases levels of Natural Moisturizing Factors which act as biological humectants. This ensures maintenance of essential moisture, as well as reinforcing cohesion of the layers of the epidermis.
Significantly adding to the hydration capabilities, plus boosting of hyaluronic acid, Wild Pansy, is rich in oligosaccharides, having a substantial impact on moisturisation and helping improve the look and texture of the body.
This invigorating Gel with exotic fruits and a Natural biopolymer promotes healthy cell turnover, improving texture and tone with a lifting effect.
Rating
Brand

Where you can buy Intense Finishing Touch Body Gel 200ml ONLINE
FREE DELIVERY to your home or office
rivacy Policy