Click here for All Salons, Reviews and Bookings
Focus Care™ Moisture+ Alpha Hydroxy Night Cream 50ml
Environ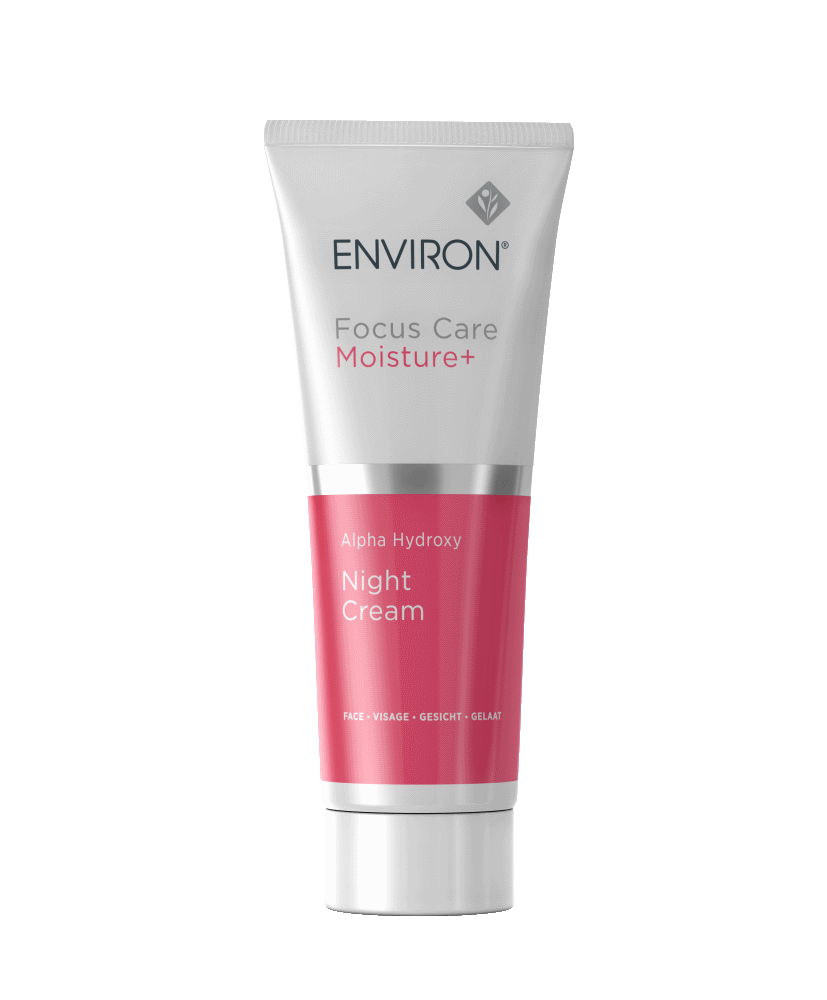 How to use:
Pre-cleanse, cleanse and tone your skin with your preferred Environ products.
Apply the gel to your face, neck and décolleté.
Follow with your recommended Environ vitamin A moisturiser.
Apply 2-3 times a week, only in the evening.
Please note: Reduce frequency of application during spring and summer.
Rating
Brand

Where you can buy Focus Care™ Moisture+ Alpha Hydroxy Night Cream 50ml ONLINE
FREE DELIVERY to your home or office
rivacy Policy