Click here for All Salons, Reviews and Bookings
Focus Care™ Youth+ Tri-Peptide Complex Avance Elixir 30ml
Environ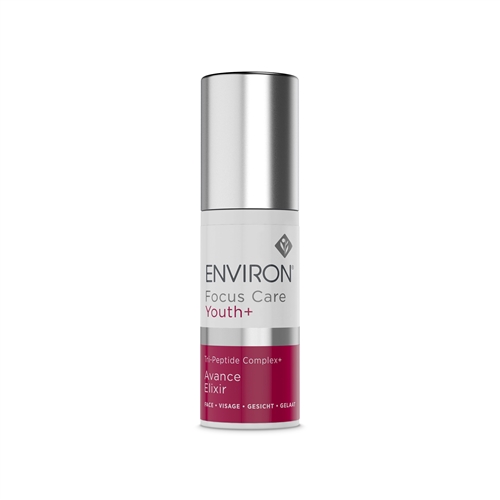 Helps to reduce the damaging effects of UV radiation and pollution on the skin.
Assists in maintaining the appearance of a more radiantly youthful and even complexion.
Improves skin's overall tone, texture and appearance by helping to minimise the visible signs of ageing.
Pre-cleanse, cleanse and tone with your preferred Environ products
Apply Avance Elixir and gently massage into your skin morning and/or evening before moisturising with your recommended Environ vitamin A moisturiser.
Any recommended Environ product in your Environ skin care regime can be applied thereafter
Cosmetic needling prior to the application of Avance Elixir is recommended for advanced Environ users.
Rating
Brand

Where you can buy Focus Care™ Youth+ Tri-Peptide Complex Avance Elixir 30ml ONLINE
FREE DELIVERY to your home or office
rivacy Policy