Click here for All Salons, Reviews and Bookings
Comforting Cleansing Milk 200ml
Guinot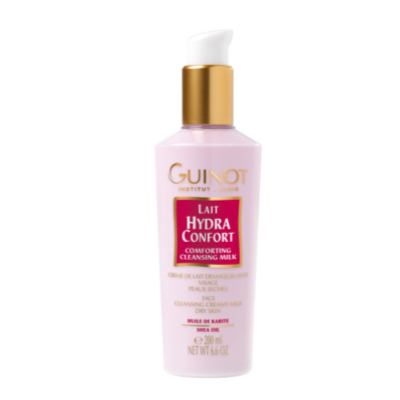 A rich and creamy, surfactant free cleanser which ditches the dirt to reveal super soft, beautifully hydrated skin. Lait Hydra Confort is specially formulated to help support mature and dry skin.
This super creamy formulation relieves tightness and dryness as it works to cleanse, soothe and soften even the driest of skin.
Treatment Type:
Use Daily: Morning and Night
Key Ingredients
Hydra Liposkin - a vegetable butter that nourishes the skin and replenishes lipids.
Shea Oil - softens, soothes and nourishes the skin.
Fig Extract - moisturizes and helps reduce water loss in the skin.
Rating
Brand

Where you can buy Comforting Cleansing Milk 200ml ONLINE
FREE DELIVERY to your home or office
rivacy Policy