Click here for All Salons, Reviews and Bookings
Heliocare Advanced XF Gel SPF50 50ml
Heliocare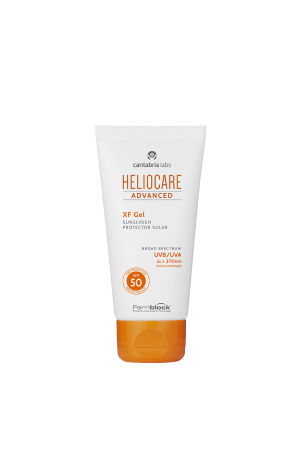 Sunscreen with a very high factor for everyday use, with an ultralight and ultra-blending texture for a high absorption finish.
With antioxidant and repairing ingredients that complete the filter's photoprotecting effects against solar damage.
Ideal for urban use and sports, urban use and sports. Non comedogenic and does not dry out skin. Daily photoprotection that avoids photoaging signs and sun exposure damage. Darker phototypes and during periods of lower intensity solar radiation. Normal, mixed and oily skins.
Rating
Brand

Where you can buy Heliocare Advanced XF Gel SPF50 50ml ONLINE
FREE DELIVERY to your home or office
rivacy Policy