Click here for All Salons, Reviews and Bookings
Anti-Aging Flash Ampoules 10 x 2ml
Mesoestetic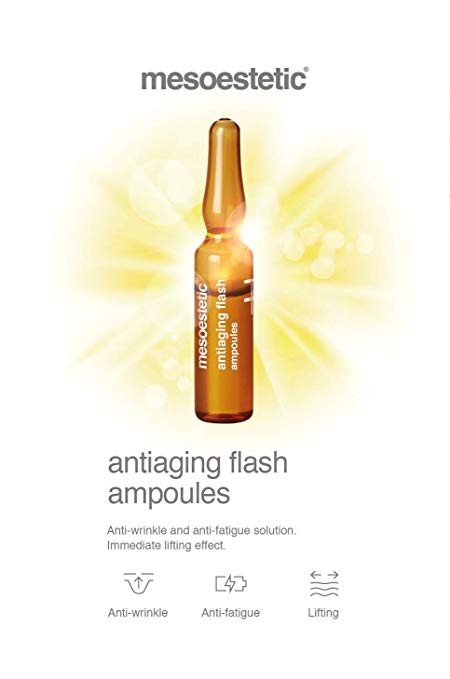 Indications:
Indicated as a daily anti-aging treatment for all skin types.
Indicated as an intensive treatment for tired skin or as an occasional beauty treatment immediately before applying make-up to perfect the skin's finish.
How to use:
The lower flap of the pack includes tools to help open, apply and store the product.
1. Open the ampoule using the opener provided on the bottom of the pack. Place on the neck of the ampoule and break.
2. Attach the nipple to the open ampoule, remove the cap, turn it upside down and press the body of the nipple to modulate the flow of product. Apply to clean dry skin before your usual mesoestetic® cream treatment. Spread over the face, neck and neckline and massage until completely absorbed. It can be applied day or night.
3. If there is any product left over after applying it, replace the cap on the nipple and store the ampoule in the holder supplied with the pack.
Rating
Brand

Where you can buy Anti-Aging Flash Ampoules 10 x 2ml ONLINE
FREE DELIVERY to your home or office
rivacy Policy