Click here for All Salons, Reviews and Bookings
Shrink To Fit Cellulite Smoother 100ml
Mio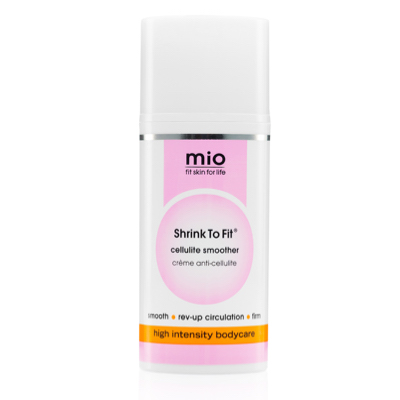 Take action against 'orange peel' and aim for super-fit skin with smoother, firmer looking hips, thighs and arms by helping re-elasticise lumpy skin.
Reduces the appearance of cellulite
Tightens skin to reduce the appearance of dimpling
Elasticises skin's support structure to smooth orange peel
Mega-moisturising to increase the elasticity of your skin so it sits flatter, smoother and less lumpy looking.Coffee Arabica Seed Oil to help you achieve your fittest rear ever
We've made all of our Mio formulas even cleaner with our evolved No Nasties policy. Shrink To Fit is free from parabens, petrolatum, colourants, xenoestrogens, PEGs and pthalates.
Rating
Brand

Where you can buy Shrink To Fit Cellulite Smoother 100ml ONLINE
FREE DELIVERY to your home or office
rivacy Policy