Click here for All Salons, Reviews and Bookings
Body Butter - Mango Crush 250ml
bella roze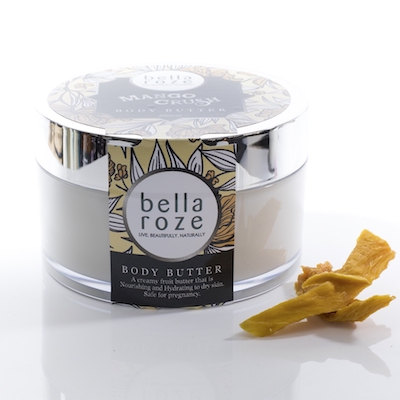 A creamy fruit butter that is Nourishing and Hydrating to dry skin.
Our range of luxurious Body Butters offer the perfect solution to your skin's nourishment needs and are safe to
use during pregnancy.
Rating
Brand

Where you can buy Body Butter - Mango Crush 250ml ONLINE
FREE DELIVERY to your home or office
Related products
A granular scrub with a fruity fresh smell that will make the skin soft and supple. Best suited for dry and scaly skin.
rivacy Policy