THE PLACE
Type: Aesthetic Clinic
Speciality: Skin Rejuvenation
Access: on street
Open Plan: 0
Private Rooms: 1
Couples Rooms: 0
Therapists: 1
COMFORTS
Wi-Fi
Ambient Scent
Ambient Music
Comfortable environment
Fluffy towels
Place to hang your clothes
Refreshments served
Female & male treatments
Restroom on premises
Payment by credit card
services offered
Radio frequency skin tightening
from R200
Cellulite treatments
3in1 Cavitation treatment for cellulite, stubborn fatty pockets and skin tightening.
from R450
Mole and skintag removal
Special Offers
Don't miss these amazing birthday specials! Take advantage this month.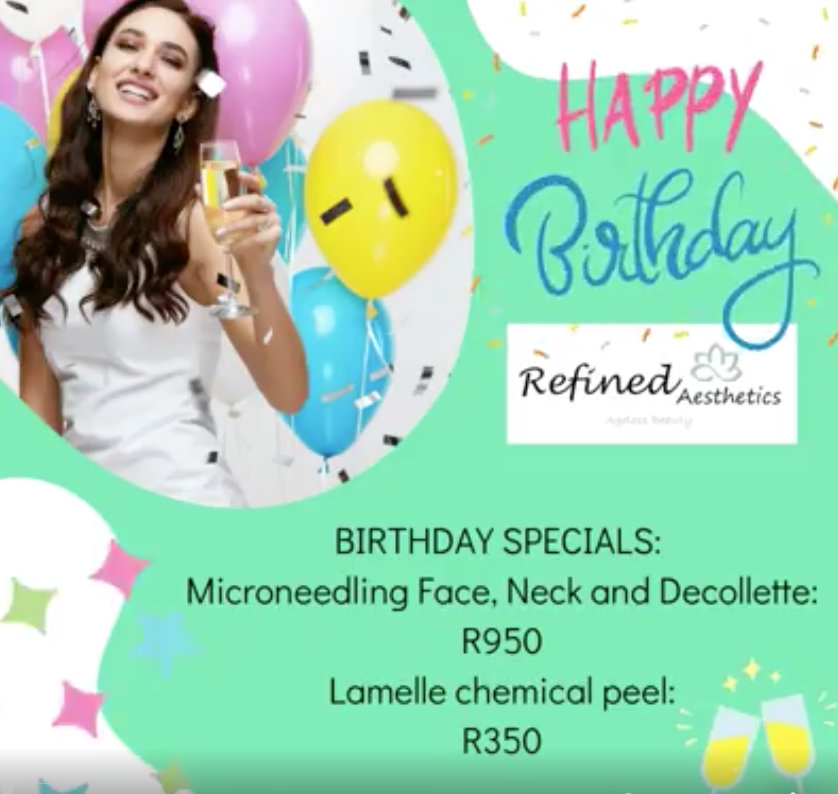 Enquire
about this
A newly opened Medical Aesthetics Clinic offering top of the range anti aging treatments.
Candice has been actively involved in the anti ageing and skin care industry for the past 16 years. She can confidently say that she is a pro at what she does.
"I am passionate about my clients, and will actively engage with any of your concerns or worries regarding the treatments I provide". With her expert advice and hands, she can make you feel and be the best you.
After a thorough consultation to see what your skin concerns are, she will then prescribe a treatment program.
Make an appointment today, so that Candice can help you look and feel your best!!!
#1 out of 1 Aesthetic Clinics in Springs
Reviews
Ambience

Cleanliness

Facilities

Staff

Value
Have you been here? Write a review
Showing 1-10 of 18 items.
Juli Smit
Candice is a fantastic woman who is incredibly good and passionate about what she does. She makes you feel all cozy and cared for during and after treatments- often checking in after the treatment to see how skin/ lazer area etc is. Highly highly recommended!
Tarryn Uys
Refined Aesthetics is a beautiful clinic nestled in a boomed off area in Selcourt, Springs. Candice is a wonderful, peaceful person whose attention to detail is noticeable throughout her salon. She specializes in anti aging skin care, IPL and chemical peels. She also has an excellent range of products on sale. You always leave feeling pampered and rejuvenated!
Ozanne Mac Adam
I highly recommend Refined Aesthetics!! Candice is extremely good at what she does! She did a Microneedling treatment on my face, she explained the process in great detail which made me feel comfortable and relaxed. The treatment was pain free and the results have been amazing!! Thank you Candice!!
Warren Manthe
Apologies for the above .. can't seem to delete it
Wesley Manthe
hey check it out