Rewarded
Yemaya Kloof
1st Floor, Lifestyle on 50 Kloof Street. Gardens, Cape Town
Why not let us call you?
(within 5 mins)
THE PLACE
Type:
Speciality:
Access:
Open Plan: 0
Private Rooms: 0
Couples Rooms: 0
Therapists: 0
COMFORTS
Products available online
Wi-Fi
Ambient Scent
Ambient Music
Luxury environment
Stylish establishment
Comfortable environment
Place to hang your clothes
Female & male treatments
Restroom on premises
Payment by credit card
Air-conditioned rooms
Special Offers
Spoil her with an amazing Massage Package for only R700 this November 2019!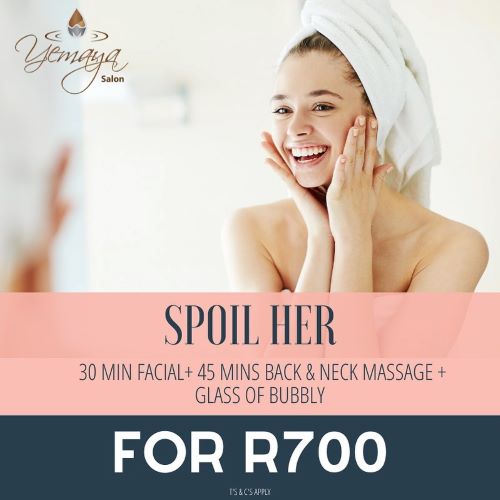 Enquire
about this
Spoil him with an amazing Massage package this November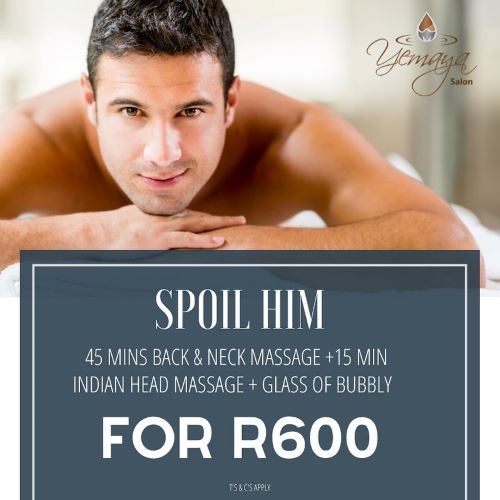 Enquire
about this
Get a fresh start to your week with a Luma Facial for only R180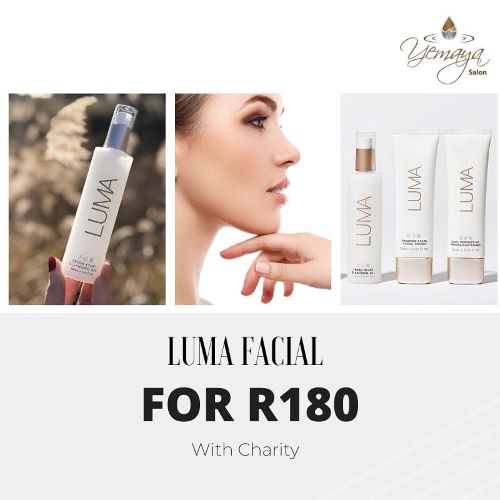 Enquire
about this
Save R60 on your Gel Application and only pay R200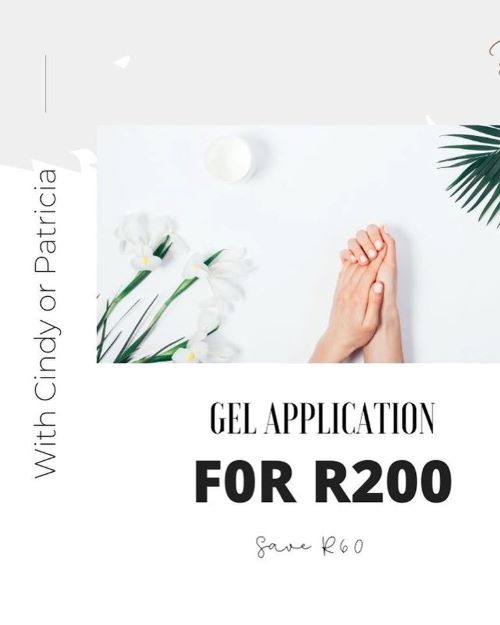 Enquire
about this
Only R340 for Half Leg, Underam and Brow & Lip Wax. Save R75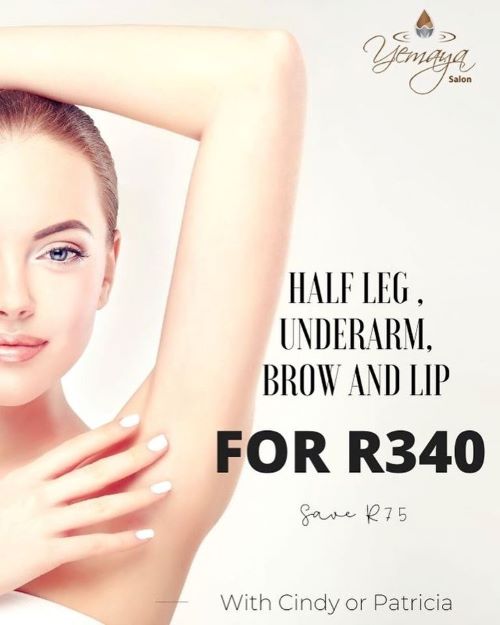 Enquire
about this
Enjoy an Optiphi Facila with Palesa for only R400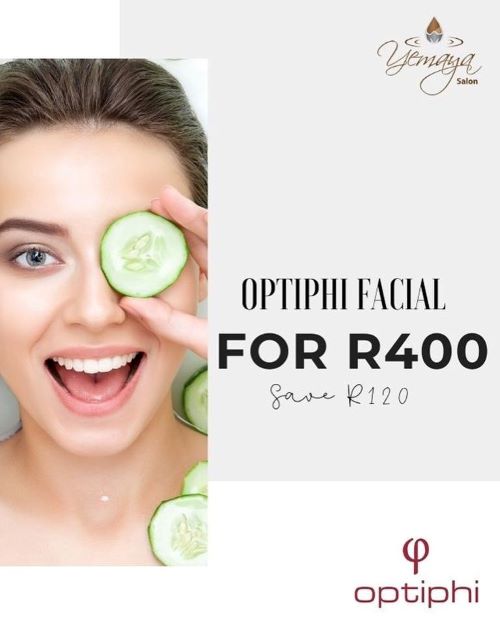 Enquire
about this
Get 10% off Mani and Pedi treatments with Palesa this November 2019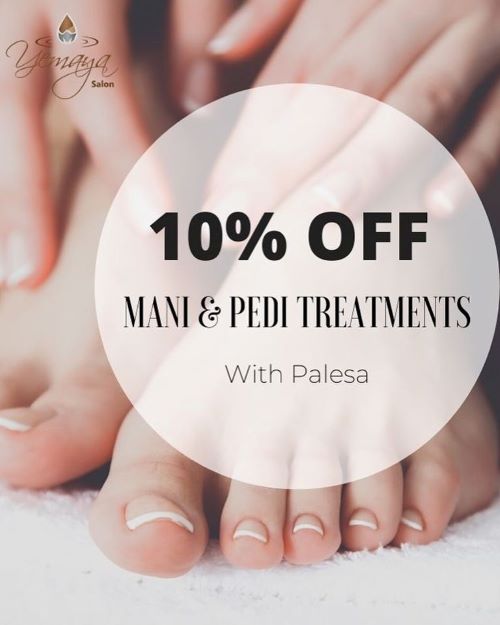 Enquire
about this
Black Friday Deal with EpilFree! Buy 4 and pay for 3 or Buy 7 and only pay for 5 for all facial, intimate and body treatments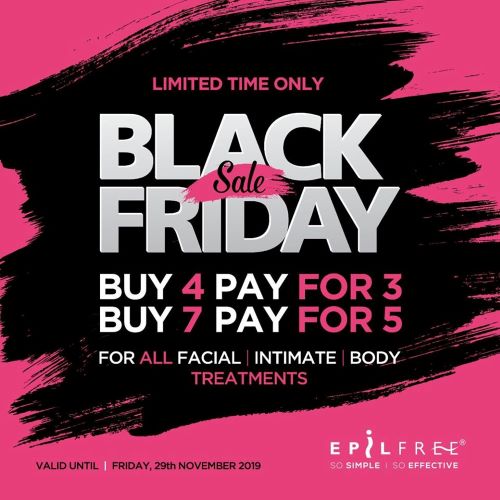 Enquire
about this
Sunday Gel Promo for only R390 for hands and feet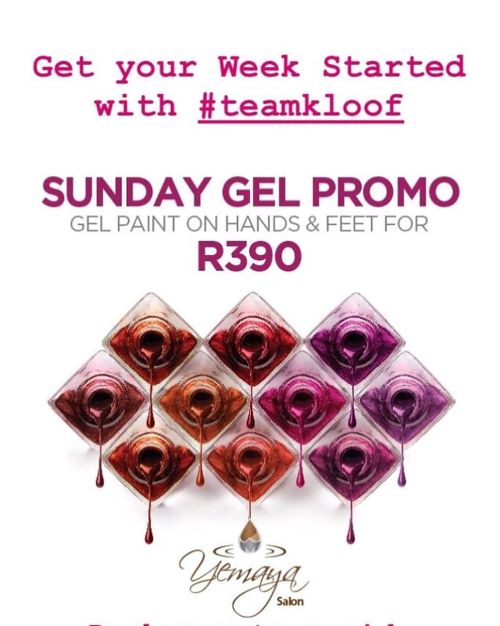 Enquire
about this
About Yemaya at Lifestyle on Kloof
Yemaya Salon at Lifestyle on Kloof offers affordable nail services as well as high-quality body treatments, being the perfect space for men and women to escape from the stress of everyday life. Yemaya Salon at Lifestyle n Kloof is conveniently situated at the Life Style centre on Kloof Street, Cape Town. From the minute you enter Yemaya Salon you will be taken on a unique journey that has been created only for you. Designed to subconsciously stimulate all your senses, you will enter a luxurious blend of traditional and modern therapies.
#12 out of 25 Beauty Salons in Gardens
Reviews
Ambience

Cleanliness

Facilities

Staff

Value
Have you been here? Write a review
Showing 1-10 of 16 items.
Melissa Cant
Didn't have such a great experience this morning. Went in a for quick eyebrow wax came out looking like nothing had been done to them sadly.
Abigael Thompson
Shu-meez and her staff are an incredible bunch. Always concerned about customer service and making sure people are happy.
Natasha Hufkie-Naidoo
My journey with Yemaya On Kloof started about 3 years ago. I usually have a lip wax with Epilfree treatment and Shu-meez is amazing. I have also had the most gorgeous gellish French manicure and classic lashes compliments of Shu-meez again :) The rest of the team are extremely friendly and the salon is always clean, neat and up to date with the latest trends in beauty. I love coming here ??
Bianca Müller
What a great customer experience at Yemaya Salon on Kloof! I love the fact that they are just a Whatsapp message away from making an appointment. They really get to know their customers and their preferred/regular treatments, which makes booking with them even more convenient. Shu-meez is usually my go-to therapist for any waxing and threading treatments, I highly recommend her!
Lamees Petersen
Candice and Shu-meez at Yemaya on Kloof are a true testament to what professionalism and client-centered treatment is about ??They're always outgoing and adaptive to client needs and in doing so ,make one feel like a friend as opposed to 'just another client.' I'm always sure that I'm going to receive the best treatment and look forward to it. I would highly recommend either of these outstanding therapists ?? PS I'm excited about Dermapen ??
Tracey Sarah Landman
Love love love Yemaya on Kloof :) Would only ever let Shumeez thread my brows ??
Shanaaz Laatoe Achmat
I'm a regular at Yemaya I absolutely love the atmosphere the staff and therapists always welcome you with a warm smile & they are very professional. I'll always recommend this particular spa.... shumeez...Noli...Patience & Nyasha you ladies are the best keep up the good work
Kelly Jepson
Love Love Love Yemaya ?? All the staff are so kind! I always laugh through my entire waxing session with my beauty therapist Shumeez! They always have time to accommodate you and provide the best beauty services around ???? ??
Carla Vermaak
So glad I discovered Yemaya. Wouldn't go anywhere else. Shumeez always makes me feel very comfortable and provides and quick and sufficient session each time.
Ronese Lindsay Samuels - Martin
I walked into the salon by chance in need of a wax.. I was helped immediately and was really impressed by the service rendered.. Shu-meez has since become my go to person for all things beauty** even when I broke my toe nail during Zumba she told me to come in immediately the next day to sort it out??.. all the girls are always smiling and hella happy. Definitely love the holistic experience they create. Keep up the good work..