Click here for All Salons, Reviews and Bookings
Keep Calm Nipple Balm 30ml
Mama Mio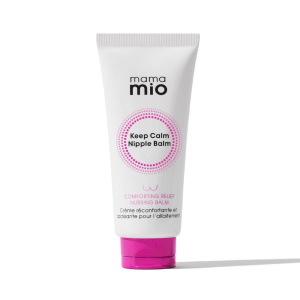 The conditioning balm is enriched with nourishing Medical Grade Lanolin, known for its soothing properties.
No need to remove before breastfeeding, its formula is infused with organic coconut and olive oils to replenish moisture and strengthen delicate skin caused by the sucking power of your little one, whilst organic shea butter leaves skin feeling hydrated. Suitable for use on lips, elbows, cuticles and other dry skin, the versatile balm is a handbag essential. E.N.
Free from parabens, petrolatum, colorants, xenoestrogens, PEGs, phthalates and glycols.
Rating
Brand

Where you can buy Keep Calm Nipple Balm 30ml ONLINE
FREE DELIVERY to your home or office
rivacy Policy