Click here for All Salons, Reviews and Bookings
Lucky Legs Cooling Leg Gel 100ml
Mama Mio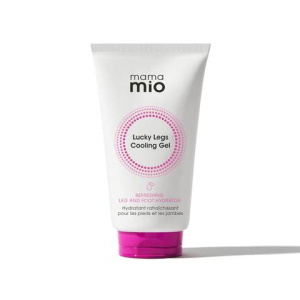 A refreshing and relieving formula that works to instantly comfort and revive tired, weary legs.
During pregnancy, your body carries a third more blood round your system; this, paired with water retention and carrying a baby can really take its toll on your legs and feet. To help relieve your aches and pains, the cooling gel formula combines stimulating essential oils with Ginger Root and Murumuru Seed Butter to invigorate and hydrate, whilst Menthol and Chamomile ease muscle discomfort. Pop it in your handbag and experience an instant lift when your pins need it most.
Free from parabens, petrolatum, colourants, xenoestrogens, PEGs and phthalates.
Rating
Brand

Where you can buy Lucky Legs Cooling Leg Gel 100ml ONLINE
FREE DELIVERY to your home or office
rivacy Policy