Click here for All Salons, Reviews and Bookings
Megamama Super-rich Omega Body Lotion 150ml
Mama Mio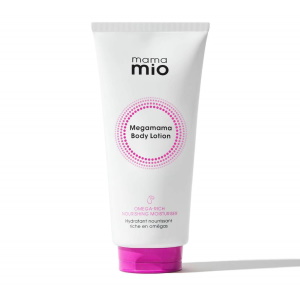 A luxurious lotion developed to nourish and condition skin for long-lasting comfort. Infused with a blend of organic omega oils and antioxidants, including coconut, pumpkin and chia seed oils, the fast-absorbing lotion replenishes moisture so you can experience hydrated, super soft looking skin with a natural glow.
Its multi-fruit complex is enriched with Myrtillus fruit, orange and lemon extracts to improve the appearance of skin tone and texture, restoring radiance from head to toe. Safe for use during pregnancy and breastfeeding. E.N.
Free from parabens, petrolatum, colorants, xenoestrogens, PEGs and phthalates.
We are committed to ensuring all of our products are cruelty free. This product is also vegan.
Rating
Brand

Where you can buy Megamama Super-rich Omega Body Lotion 150ml ONLINE
FREE DELIVERY to your home or office
rivacy Policy