Click here for All Salons, Reviews and Bookings
NATURA Anti-Cellulite Massage Oil 250ml
elim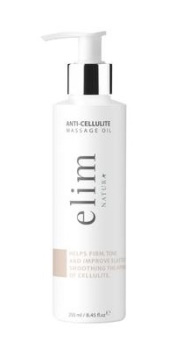 The Oil contains Vit E to lock in moisture and Coconut Oil, a natural antibacterial, anti fungal and skin moisturizer.
Aroma rich natural botanicals promote and overall feeling of well-being. Infused with only the highest grade Ginger and Cinnamon.
This Product is made with Natural Ingredients, NO Parabens, Mineral Oils or Micro Particles or Preservatives are used in Elim Natura Massage Oils.
Rating
Brand

Where you can buy NATURA Anti-Cellulite Massage Oil 250ml ONLINE
FREE DELIVERY to your home or office
rivacy Policy