Click here for All Salons, Reviews and Bookings
Elim UltraMud 300ml
elim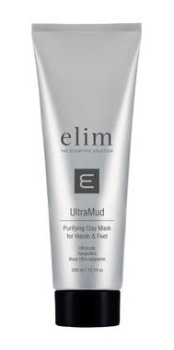 The Elim UltraMud is a botanically rich mask that was formulated with refined Bentonite clay to detoxify the skin of any impurities while the rich pure Coconut Oil nourishes and protects the skin. Contains Honey, nature's very own humectant to naturally hydrate the skin and lock in moisture.
A volcanic ash base and Coconut Oil combination will avoid a dry cracking effect you are used to in clay masks and stays smooth.
17 Actives that detoxify, purify, protect, cleanse and hydrate is a record in actives in masks.
Rating
Brand

Where you can buy Elim UltraMud 300ml ONLINE
FREE DELIVERY to your home or office
rivacy Policy