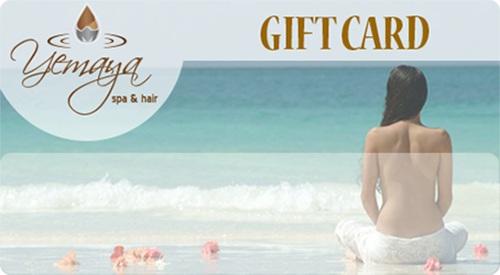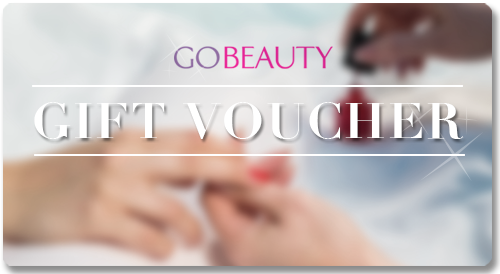 Yemaya Spa & Hair
2nd & 3rd Floors, The Point Center, 76 Regent Road, Seapoint, Cape Town, South Africa
Sea Point
Why not let us call you?
(first thing when we open)
THE PLACE
Type: Spa
Speciality: Hair, Nails and Beauty
Access: In shopping mall
Open Plan: 12
Private Rooms: 8
Couples Rooms: 2
Therapists: 20
COMFORTS
Wi-Fi
Ambient Scent
Ambient Music
Luxury environment
Stylish establishment
Creche / childcare
Fluffy towels
Garden / outdoor space
Heated treatment bed
Place to hang your clothes
Refreshments served
Restroom on premises
Payment by credit card
services offered
Special Offers
Footlogix Pedicure R290 (Save R140)
Enquire
about this
From the minute you enter Yemaya Spa you will be taken on a unique journey that has been created only for you. Designed to subconsciously stimulate all your senses, you will enter a luxurious blend of traditional and modern therapies. Our innovative beauty treatments and products are of the highest quality. Their result is a unique and effective synthesis that regenerates and restores, leaving you with a feeling of deep relaxation and balance. What an extraordinary pleasure to regenerate body, mind and spirit in an environment where nature and technology blends this seamlessly.
#4 out of 33 Spas in Cape Town
Reviews
Ambience

Cleanliness

Facilities

Staff

Value
Have you been here? Write a review
Showing 1-10 of 234 items.
Patricia Aliphon
First I had an amazing treat with Deon for my hair color and blow dry! Really charming guy, so professional in his job. Linda took over pedicure and was so helpful in choosing the right nail varnish color. A pure delight of an experience to have your foot pampered by her! Wardah was all throughout caring and ensuring our time there was an awesome experience. A definite stop by when in Cape Town! Keep it up guys !
Riano Rizano Kipps
I never make an appointment because I am a very busy guy but what I can say and appreciate is that when I walk in @ Yamaya, I am treated like a queen?? Thank you to my personal favorite and gorgeous Wardah- she always threads my brows and create wonders. I rate her 10 out of 10 as she is consistent, applies attention to detail, talkative, advising but most of all professional. Keep up the great work and Remember I'll be back soon ?
Paul Upton
Bongi is my therapist... She is punctual, friendly and has a good sense of humour. She is very professional. I always enjoy my treatments.
Raygana Hamid
I had an amazing and pain free Hollywood and underarm wax done by Yolanda. You will be seeing me again soon??
Alexa Van Der Walt
Bongi is an amazing nail therapist!! Would recommend her any day!
Kalpana Rao
I adore Valentine for my threading. He is SUPER detail oriented and gentle, leaving you with perfect brows and no little cuts, etc like others sometimes leave. Such a warm and friendly personality, too. He's the best!!
Margolite Williams
I was spoilt by Caroline and Wardah. The pedicure was incredible and you receptionist has the most amazing energy. She is the most accomadation, warm personality. You are blessed to have such incredible staff. Margolite
Sandy Yeganeh
I've been going to Yemaya frequently in the 6 months I was in Cape Town in 2018. I've had the pleasure to be treated by hairdresser Clerissa, who did my monthly haircuts and a couple of Brazilian Blowouts during my stay. Clerissa has been very professional with me, both giving me a good outcome on treatments and answering the many questions I had about the treatments and the products. She's an excellent hairstylist, as she is very engaged in her work, which she told me she ha...d done for the past 25 years. I even saw the other hairstylists come and ask for her opinion on several occasions - and as a bonus, she's a very good conversationist, and remembers her clients. I've also had the pleasure to get my nails done every 3 weeks by nail technician Linda, and it is safe to say that she made my nails look amazing and kept me satisfied every time I went to her. She, like Clerissa, has been working in the field for a long period of time, and has both local and international costumers coming to her on a re
Elspeth Burke
Just love love yemaya spa. It's so relaxed but at the same time professional. Brenda and Lisa do the most amazing mani and pedis and make you feel so cared for. Thank you both so much.
Weronika Irene
I recommend you to book with Philippe. He is excellent with hair. Philippe has Done my hair three Times' and the resultat has been amazing every time.
START