Now Closed
but you can still book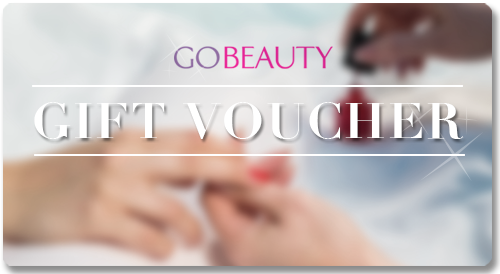 Aesthetic eleven skin & body clinic
65 Main Road, Green Point, Cape Town
Why not let us call you?
(first thing when we open)
THE PLACE
Type: Aesthetic Clinic
Speciality: Skincare, Medical Aesthetics, Laser, slimming treatments, Needling
Access: On-street parking and parking lot across the road
Open Plan: 0
Private Rooms: 4
Couples Rooms: 0
Therapists: 4
COMFORTS
Wi-Fi
Ambient Scent
Ambient Music
Luxury environment
Stylish establishment
Fluffy towels
Heated treatment bed
Refreshments served
Female & male treatments
Restroom on premises
Payment by credit card
Air-conditioned rooms
services offered
Advanced Anti-ageing treatments
from R560
Pigmentation treatments
from R680
Acne treatments
from R380
Body contouring & anti-cellulite treatments
from R350
Medical Aesthetic Treatments
POA
POPULAR treatments
Evolve Body Shaping Plus Treatment
R960
Endermolift anti-ageing treatment
R520
Special Offers
25% off Laser Hair Removal Packages for Underarms and Brazilian
Enquire
about this
10% Off Any ZO Skin Health SA Products
Enquire
about this
Professional "Bright Pearly Whites" home tooth whitening kit R2600
Enquire
about this
Aesthetics Eleven is an advanced aesthetic skin and body clinic, situated in Green Point, Cape Town. We specialise in the latest aesthetic treatments, technology and products, for skin care, medical aesthetics, laser hair removal and body contouring /sculpting, in collaboration with our Medical Aesthetic Doctors.
We offer a full range of advanced anti-ageing treatments and medical aesthetic procedures as well as specialised protocols for the treatment of pigmentation, acne, acne scarring, cellulite, excess weight, stretch marks, scars and laser hair removal for all skin types.
With thousand's of reviews by patients, beauty editors, bloggers and celebrities alike, the brand has become known as one of Cape Town's most loved and trusted destinations for beautiful, youthful-looking skin and a healthy, firm body.
Your journey with us will start with a free 30 min complimentary skin, body or laser consultation with one of our friendly and experienced aesthetic therapists. You will receive a customised treatment plan designed to meet your unique aesthetic concerns, lifestyle and goals. Come in and experience our personalised treatments and state of the art technology - we look forward to journey with you in transforming your skin and body.
#1 out of 5 Aesthetic Clinics in Cape Town
Reviews
Ambience

Cleanliness

Facilities

Staff

Value
Have you been here? Write a review
Showing 1-10 of 86 items.
Olga Ostash
I'm so happy to have found Aesthetics 11 where the staff have expert knowledge in skin. I have struggled with acne all throughout my teenage years and continue to now in my 20's. I was tired of getting the standard facial at a spa and seeing no long term results afterwards. Anneri at Aesthetics 11 has been absolutely wonderful at looking at my skin, addressing the problem areas, and providing me with products that will and are improving my acne and scarring. I am now saying goodbye to dry and dull skin and hello to being fully hydrated and glowy.
Simone Mahlert-Stewart
Highly recommend A11's IPL treatment - great results & super professional therapists.
Ashleigh Mills
Absolutely loved my first treatment! Also had a really lovely lady facilitating my treatment, the lovely Dora, what a pleasure. I definitely look forward to many more treatments together.
Jessica van Wyk
Such incredible service! Super excited to start my anti-ageing journey and possibly some laser & body contouring ??????
Jenny Fox McKay
Hair removal. What can I say? If you're going to do it, do it properly. If you're going to do it properly, do it at Aesthetics 11. Gorgeous environment, great staff, friendly and professional service, wholly effective treatments, FABULOUS specials and promotions.
Jessica van der Westhuyzen
My skin has never looked or felt this amazing! After only 3 sessions I have no more pigmentation, have even and plump skin tone, refining of pores, and an all round glow. No more need for make up! After doing my skin assessment, Dora advised me to do 3 sessions of dermapen treatments to be used in conjunction with Lamelle products and I am super happy with my result. Dora took me through every step of the dermapen treatment and explained throughout the process what she was doing and what I could expect. Will recommend Dora to anyone struggling with pigmentation or uneven skin tone.
Kestrel Carstens
Struggling to keep my hands off my face as a teenager left me with scarring that affected my self esteem and cost me thousands in expensive make up and skincare products/treatments. For years I tried almost everything under the sun to minimise the damage caused by acne and my own interference. Dora advised me to try Dermapen with her and I can honestly say I have what feels and looks like brand new beautiful and glowing skin. Dermapen is the only treatment that has ever worked for me.
Sarafin Margolis
The team at Aesthetics 11 have been SO AMAZING each time I have been there. So welcoming and professional, not to mention all of my treatments have been with stunning results! I have recommended them to all my friends and trust them with all my treatments =)
START