Open Now
Health Hydro Day Spa
Spa
Open Now
8 Viewpoint Road, Bardene, Boksburg
ask any question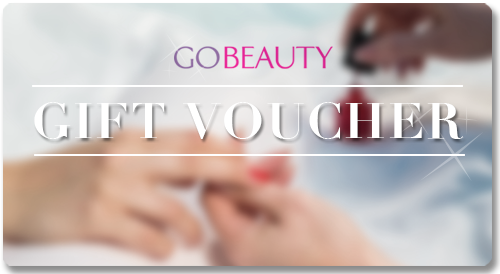 Health Hydro Day Spa
8 Viewpoint Road, Bardene, Boksburg
Boksburg
Why not let us call you?
(within 5 mins)
THE PLACE
Type: Day Spa
Speciality: Massages and Body Treatments
Access: On street
Open Plan: 1
Private Rooms: 3
Couples Rooms: 1
Therapists: 5
COMFORTS
Ambient Scent
Ambient Music
Relaxation room
Garden / outdoor space
Place to hang your clothes
Refreshments served
Special Offers
Mondays: Full Body Aroma Massage R100
Enquire
about this
For Dad: Essential Foot Treatment, Aromatherapy Back & Neck Massage, Indian Head Massage 2hr R500pp
Enquire
about this
For Dad: Essential Foot Treatment & Hand Treatment, Aromatherapy Hot Stone Back & Neck Massage, Facial-Wash, Exfoliate& Massage 3hr R600pp
Enquire
about this
For Dad: Luxury Pedicure R300
Enquire
about this
Fridays: Full Body Aroma Massage (Lemongrass Blend) Foot Soak , Exfoliation & Foot Massage R150 pp
Enquire
about this
Visitors to the Health Hydro Day Spa will find themselves in the capable hands of Taryn Barnard, a treatment specialist with more than 20 years' experience. As the force behind Benoni's popular Kocomo Day Spa, Taryn has developed a unique approach towards wellness, one that favours holistic care over harsh, chemical treatments. Taryn looks to nature for inspiration, and promotes treatments that induce overall feeling of calmness and relaxation. The result is a varied and diverse spa menu, with treatments ranging from invigorating hot stone therapy to soothing facials.
With a broad range of treatments with a decidedly international flair the spa offers all your old favorites, including Facials, Manicures, Pedicures and Massages.
#1 out of 9 Spas in Boksburg
Reviews
Ambience

Cleanliness

Facilities

Staff

Value
Have you been here? Write a review
Showing 71-80 of 178 items.
Iris Chawane
I've had massages but here I got given proper massage therapy. This place is heaven. The staff are amazing and the service is excellent . my 30th birthday was made!!! ???????
Dudu Madonsela
I've been there a few times. The staff is very friendly and they made me feel at home because the front lady remembers my name even after a while. I was saddened the last time as my lady wasn't available even though the one who was with me was just as good. Great place, great service I definitely recommend it to anyone to give it a go.
Stacey Visser
Very good value for money and the actual treatments are superb!! Being close to the airport the planes flying over every 5 minutes is a bit of a distraction. The downstairs rooms are very cold and in need of heaters during the colder months.
Jacqueline De Caires
An amazing experience every time we go.? Bookings are easy and effortless, pricing is affordable, specials are ongoing, venue is mesmerizing and the staff is loving, kind and helpful!
Celeste Van Binsbergen
Extremely friendly staff and very professional... I had a wonderful pamper session with them and the service received was above and beyond expectations. I will definitely return. Thank you so much to all you lovely ladies you are stars???
Jodine Bosman
My husband booked a full body massage for my birthday on 12 Augustus 2017. The staff was friendly and welcoming upon our arrival. They were right on time and the massage was lovely! Very professional and relaxing. Would definitely come back again
Ayanda Kgorane
Very friendly staff and great service. They stuck to the time that we booked and had a great full body massage. I would definitely recommend it
Mari van den Berg
Love everything from walking in. They always friendly. The place is clean. The services gr8. Been there twice and already set a new date for next appointment. Thanks girls we will come back.M&M.
Carina Moller Van Oudtshoorn
I was invited for a baby tea and my experience was wonderful. I cannot complain about them. The service was good and so was the treatment.
Crystal Du Preez Birnie
Best spa ever. The therapist (Puzi) was perfect!
START