Open Now
Health Hydro Day Spa
Spa
Open Now
8 Viewpoint Road, Bardene, Boksburg
ask any question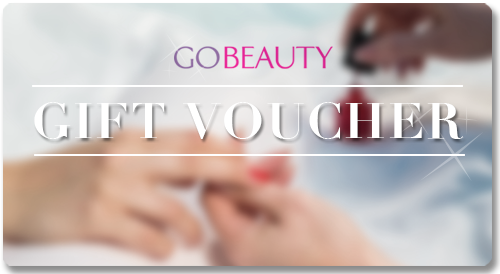 Health Hydro Day Spa
8 Viewpoint Road, Bardene, Boksburg
Boksburg
Why not let us call you?
(within 5 mins)
THE PLACE
Type: Day Spa
Speciality: Massages and Body Treatments
Access: On street
Open Plan: 1
Private Rooms: 3
Couples Rooms: 1
Therapists: 5
COMFORTS
Ambient Scent
Ambient Music
Relaxation room
Garden / outdoor space
Place to hang your clothes
Refreshments served
Visitors to the Health Hydro Day Spa will find themselves in the capable hands of Taryn Barnard, a treatment specialist with more than 20 years' experience. As the force behind Benoni's popular Kocomo Day Spa, Taryn has developed a unique approach towards wellness, one that favours holistic care over harsh, chemical treatments. Taryn looks to nature for inspiration, and promotes treatments that induce overall feeling of calmness and relaxation. The result is a varied and diverse spa menu, with treatments ranging from invigorating hot stone therapy to soothing facials.
With a broad range of treatments with a decidedly international flair the spa offers all your old favorites, including Facials, Manicures, Pedicures and Massages.
#1 out of 10 Spas in Boksburg
Reviews
Ambience

Cleanliness

Facilities

Staff

Value
Have you been here? Write a review
Showing 81-90 of 211 items.
Grizelda Geldenhuys
I was there on Monday... Being pregnant with sore, burning feet and a sore back! Treatment was lovely, I was so relaxed afterwards that I couldn't keep my eyes open the rest of the afternoon. Would love to lay there the whole day to get my back and feet rubbed and being asleep. Have not made a booking, couldn't get through though, but the lady confirmed over email that I can come in and they will assist me.
Karen Keyser
Best ever massage.
Wendy Bosman
Will defo go back, the only complaint I have is that the lady who did my treatments was still in training so wasn't on point with her massage or treatments
Robbie Pretorius
The treatments was amazing, the ladies giving the messages were amazing, but paying R500 pp for the easter package was not value for money. It was the same treatment that usualy cost much less then R500 PER COUPLE They also didn't give us the correct treatment. Not very happy... and the easter egg.... was a spar easter marshmallow..... "special gift". Feels like I have been ripped off. And its such a pity because we love coming to you guys for a treat.
Jolene Alana Saaiman
Worst customer service experience ever! A booking was made prior to email confirmation from the spa, an eft transfer was made as per request with a POP sent. Upon contacting the spa on the morning of the appointment- the staff had no knowledge of the appointment and confirmed they have no availability as per the date and time confirmed prior to the payment. The promises for a call back by the owner/manager has been ignored as well as all the emails. As I had another appointm...ent with a nail technician on the day as well- I decided to pop in to discuss this with the owner/manager- she was in the office. The receptionist lady went in, made me wait 5 mins after which coming out saying the owner/manager is busy and cannot see me. It is funny how the spa is fast to respond to booking enquiries and confirming availability over emails... however ignores you once a payment has been made! See more
Thando Portia Mkhize
Amazing treatments I'm extremely happy. Daphney darling you are the best.
Bernice Humphries Windell
Nichola Loughran Tromp
Best! Best! Best Pedi in town I tell you!!! Thank you Milly and Taryn ?
Liezl Rossiter
Definitely a place to relax and to forget about your surroundings. The best place to spoil your loved ones.
START