Now Closed
but you can still book
Per Donna Beauty & Wellness Clinic
Beauty Salon
6th Avenue, Melkbosstrand, Cape Town
Rewarded
Per Donna Beauty & Wellness Clinic
6th Avenue, Melkbosstrand, Cape Town
Why not let us call you?
(first thing when we open)
THE PLACE
Type: Beauty and Wellness Clinic
Speciality:
Access: Parking lot
Open Plan: 1
Private Rooms: 2
Couples Rooms: 0
Therapists: 3
COMFORTS
Ambient Scent
Ambient Music
Comfortable environment
Female & male treatments
Restroom on premises
Payment by credit card
services offered
Advanced Facials
from R 500
Decongesting Deep Clean Kalahari
R 500
Decongesting Deep Clean Exuviance
R 580
Body & Slimming
from R 150
Mini Detox & Rejuvenate
R 850
Lipogon Amino + Boost 10 Blocks
R 4500
Lipogon Amino + XT Boost
R 450
Dr. Wikus Pretorius
from R 70
Vampire Breastlift
R 9500
Lipolytic Injections
R 1500
IV Drip Myers Cocktail
R 1000
IV Drip IV Megaglow
R 900
Medical Consultation
R 450
PDO Thread lifting
R 1000
Medi Heel - Heels Only
R 190
Express Medi Hand & Polish
R 200
LED Light Therapy
from R 450
Lash Extensions
from R 150
2 Week Fill Classic
R 350
3 Week Fill Classic
R 400
4 Week Fill Classic
R 450
Nail Extensions & Overlays
from R 15
Silk repair per nail incl new overlay
R 60
Silk Repair Per Nail
R 30
BIO/EVO Combo Overlay
R 320
Diamonds, Striping, Decals, Powders per nail
R 15
Gel Removal with New Overlay
R 60
Gel Removal, Cut, File & Lavender Base treatment
R 220
Lavender Base Treatment
R 230
Nail Art Free Style Per Nail
R 20
Other Nail Product removal Only
R 200
Permanent Make-up
from R 400
Eyeliner Top & Bottom
R 1000
Eyeliner Top OR Bottom
R 800
Areola Breast Reconstruction
R 1500
Plasma Forehead & Frown
R 4000
Plasma Upper Eyelid Lift
R 3000
Plasma Lower Eyelid lift
R 3000
Plasma Top Lip Lift
R 1700
Plasma Bottom Lip lift
R 1700
Plasma Top & Bottom Lip Lift
R 3000
Plasma Mid Face Lift
R 5000
Plasma Nasolabial Fold Lift
R 2000
Plasma Neck Lift incl Jaw Line
R 3000
Plasma Full Face lift incl Neck & Jaw
R 10000
Pure Smile Teeth whitening
from R 890
Skin Needling
from R 1000
Dr. Pen Face, Neck & Decollate
R 1400
Dr.Pen Face & Neck
R 1200
AHA Incl 2 Homecare products
R 880
Brow, Lip & Chin wax
R 180
Special Offers
FREE gift WITH purchase!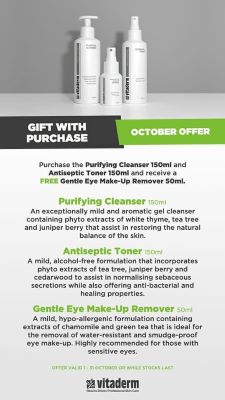 Enquire
about this
Vitaderm October specials!!! SAVE 15% on Radiance C serum (now R514) AND on Brightening Treatment (now R568)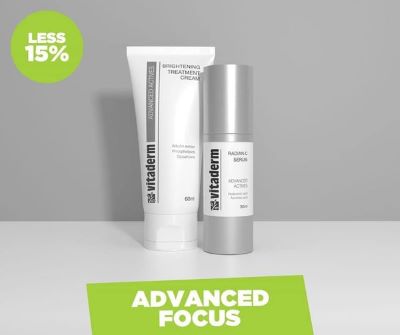 Enquire
about this
Per Donna Beauty & Wellness Clinic is situated in the heart of Melkbosstrand in 6th The salon is owned by Michelle Nel and Leana van Zyl and managed by Michelle. Michelle is supported by a professional team of experts including highly qualified therapist Ami Mari Parrott; Debbie Nilssen Permanent Make-up artist and Wendy Stanfield Reflexologist.
At Per Donna Beauty & Wellness Clinic we are dedicated and passionate to consistently provide high customer service satisfaction. Our aim is to provide excellent service; quality products and an enjoyable atmosphere at an acceptable price / value.
We also maintain a friendly; fair and creative work environment which respects diversity; ideas and hard work.Our Mission: To supply services and products that enhance our client's physical appearance; natural beauty and mental relaxation.
#2 out of 4 Beauty Salons in Melkbosstrand
Reviews
Ambience

Cleanliness

Facilities

Staff

Value
Have you been here? Write a review
Showing 1-10 of 22 items.
Michelle Van Staden
Your one stop shop for all your Beauty Needs ??
Anzelle Ie Roux Strauss
Bitter baie baie dankie vir julle puik diens en ongelooflike vriendelikheid. Ek is baie tevrede en altyd gelukkig wanneer ek daar uitstap. Dankie julle ??? See Translation
Lee-Anne Faulkner
Just had the most amazing Vit C facial at Per Donna!! Skin feels soooo smooth!! Thank you Ladies for your obvious care and passion towards your clients and their results ??
Annaline De Wet
went there twice and cannot wait for my next appointment..so clean and people are friendly and professional
Lynette Martincich
Excellent, friendly service. Every detail explained. Living this Salon x Very professional.
Doné Smith
Thank you very much for my treatments today. Even the one I decided on last minute. The Visia was very enlightening and food for thought. Loved my treatment plus the great advise on the correct products for my skin. You ladies are amazing. Thank you very much. See you in 2 weeks.
Dewald Nel
Professional and excellent service. Would highly recommend this to anyone.
Jade Lauren Fourie
Awesome Environment! The ladies are professional and always going the extra mile..